If Project X Paris has decided to shake up some of your habits only to offer you even more explosive experiences. Our brand, with its boundless creativity, never ceases to seduce with its new concepts and ideas, each more innovative than the last. It's no wonder that we've made a name for ourselves far beyond our own borders.
As you already know, your favorite brand of street clothing loves to surprise and never rests on its laurels. New trends, new collabs... every season has its surprises. Recently, PXP decided to rethink the look of its streetwear shop. The stores are getting a facelift, with decorations that vary from store to store, but which all have one thing in common: an instagrammable set for taking your best photos in a PXP outfit. How does it work? After touring the store and selecting the most beautiful pieces, come and try them on and take a photo of yourself in front of the brand's colorful decorations. Swings, walls of plants, neon lights... Whether you're solo, in a duo or with your gang of buddies, everything's done to make sure you leave with a hot photo! This original concept, already available in many stores, will give you a unique experience right at the heart of the brand's universe.
Project X Paris in motion
Since its creation in 2015 independent streetwear brand The French brand has never ceased to appeal to an ever-growing public, while preserving the codes that are unique to it and that make up its universe: those of street culture. Whether it's sports, music or culture, the brand has always drawn inspiration from urban culture to create original collections that meet the expectations of its customers. Efficient details, bold colors, snappy accessories... PXP doesn't hesitate to lead its community towards innovative outfits. Urban fashion is honored and respected, often with a PXP twist. Tracksuits, sneakers, hoodies, teddies... sportswear influences are judiciously mixed with the other products in the range for perfect mix & matches.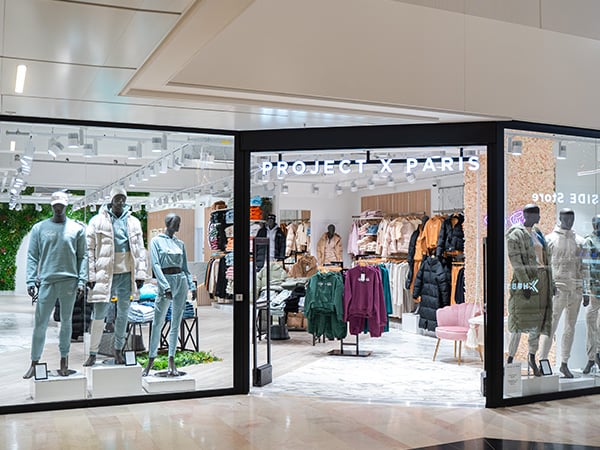 Thanks to our various collections and streetwear capsules Project X Paris has succeeded in attracting a clientele with diverse influences. Modern and sometimes avant-garde cuts attract the most discerning fashionistas, who come to PXP looking for original pieces with which they can make unusual combinations. Urban fashion enthusiasts, on the other hand, are well catered for! Oversized T-shirts, hoodies, jogging suits, cargo jeans and baggy jeans are the basis of the collections from France's number 1 streetwear brand. These collections have also seduced urban sports enthusiasts, who can now find sportswear that are both stylish and comfortable. The more classic looks will also find something to suit them, with regular jeans, vintage sneakers and short-sleeved shirts. As you can see, everyone is welcome to visit their favorite streetwear boutique!
The success of streetwear
We quickly realized that women, too, wanted to wear comfy, ultra-looky clothes. In addition to offering unisex versions of these signature outfits, such as hoodies or tracksuits The brand has dedicated an entire section of its collection to women. They'll find ultra-glam body-hugging dresses as well as crop tops, halter tops and pants specially designed for them. A step towards women that has been greatly appreciated, making PXP a benchmark for young fashionistas, influencers and even big-name singers who don't hesitate to show off their PXP total look.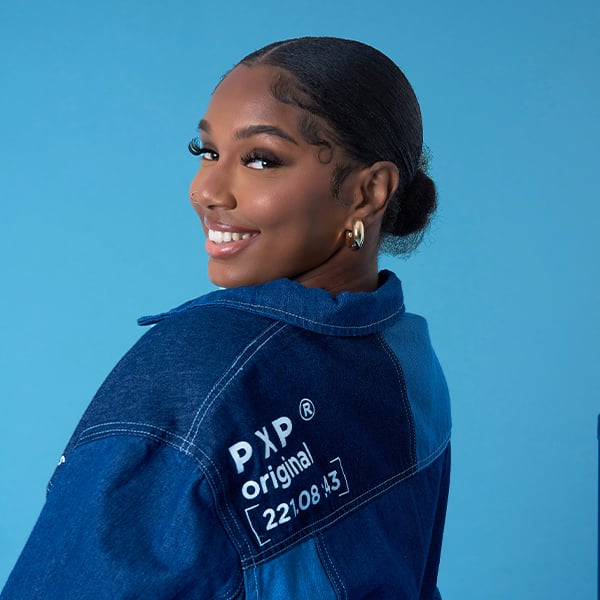 Indeed, Project X Paris also owes its success to its collaborative work with numerous sportsmen, rappers and influencers who immediately latched on to the brand's style, which emphasizes the quality of its products, using durable materials and paying particular attention to finish. The brand's biggest collabs include many French and foreign artists, including rappers Koba lad, Soso Maness, Bosh, Orelsan, Naps, Uzi and Aya Nakamura, to name but a few. Another bombshell collab was with the famous manga One Piece, who were able to customize some of our outfits with their logo. The result was a huge hit on the social networks, where we have a strong presence. We share our latest collections, our collaborations with up-and-coming and established artists, our appearances at events such as FISE and the Miramas Fashion Festival, and our presence at the Cannes Film Festival! And of course, we don't hesitate to interact with you to share our common passions and street spirit.
Project X conquers the world!
This ever-growing reputation gives us wings and enables us to be better and better represented. Present in specialized streetwear and sportswear boutiques such as Foot Locker or Sport 2000, Project X Paris also works with well-known retailers such as Printemps, where it has a corner. The brand is so well-established in the French streetwear landscape, via physical and online boutiques, that it was only natural that it should dare to go international. A great success for this brand, which imposes its style with brio wherever it dares to set foot! From now on, you'll find PXP stores in Belgium, Reunion Island and Dubai, as well as in numerous stores in Spain, where the independent streetwear brand has been welcomed with open arms. A great success that we're determined to keep!