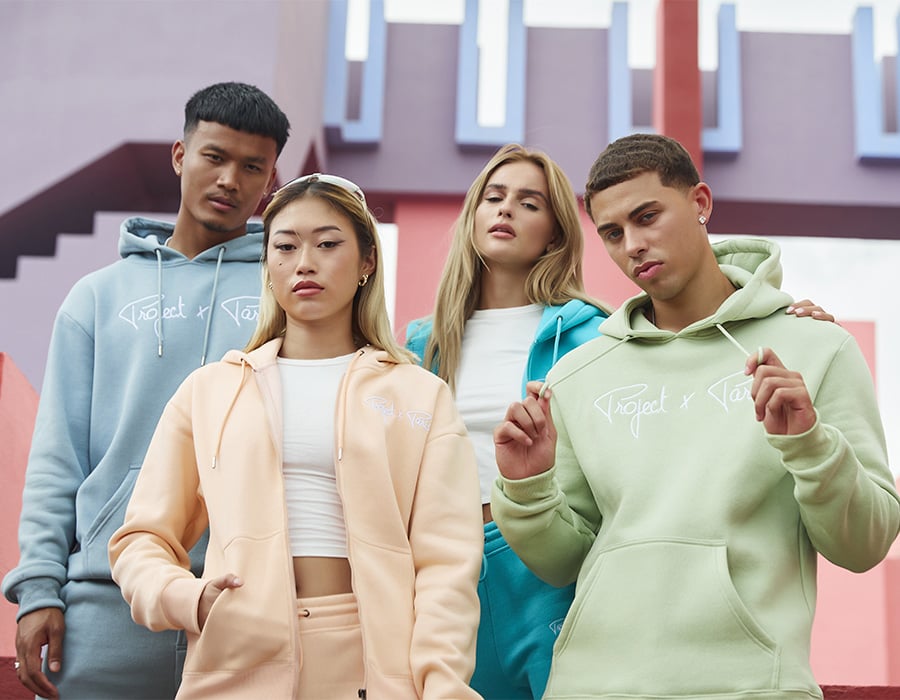 Project X Paris is the bet of two young French designers to associate urban lifestyle with current trends. Combining lifestyle and streetwear, the young brand, born in 2015, has conquered major cities such as Dubai, Berlin, London and Los Angeles before settling in Paris.

With more than 150 employees, PXP now has more than 60 stores(see our stores).

Thanks to our avant-garde concept, we do not hesitate to impose ourselves in the hip-hop or sports culture, rich in inspirations.Ourartistic directoradvocates the urban chic signature through collaborationsProject X Pariswhich are constantly innovating.
All the themes of Project X Paris are signed by a modern tip inspired by music, sports and current events.
Indeed, Project X Paris is THE current French streetwear reference.

Project X Paris transmits an art that is above all French. All designs are invented in France by our creative team including our art director, ourdesignersand ourdesigners. Most of the photo shoots are done by our PXP team for a rendering as close as possible to our universe.