Created in 1985, theNike Dunkhave been defying the laws of time ever since, passing from one decade to the next without ever going out of fashion. We explain what makes them so indispensable!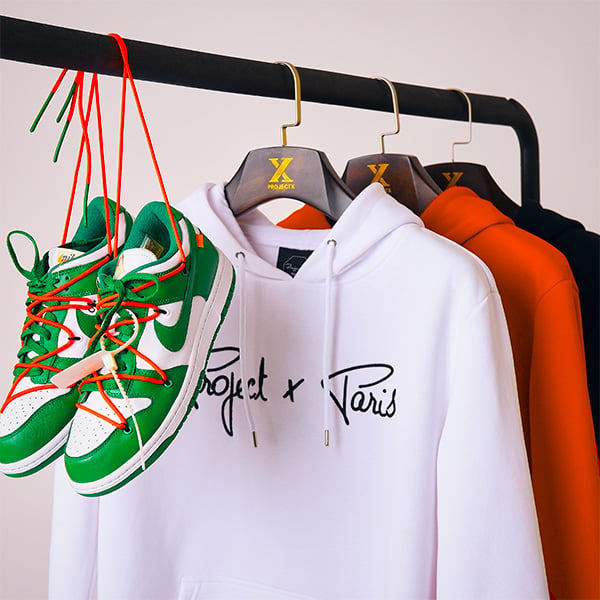 A veritable fashion phenomenon, the NikeDunkhave become streetwear icons over the years. A key element of this culture, just like thehoodieSince then, they've become increasingly popular with sneaker fans and fashion enthusiasts alike. Created in 1985, they first appeared on the feet of professional basketball players. Designed by Nike to offer support and cushioning to players, they quickly won over fans outside the basketball court. Skateboarders adopted them in their low-profile version, and streetwear enthusiasts slipped them into their wardrobes not only for their comfort but also for their incomparable look. The strength of this model? To have conquered so many addicts thanks to a minimalist look that can be found in a multitude of colors. Ideal for matching outfits!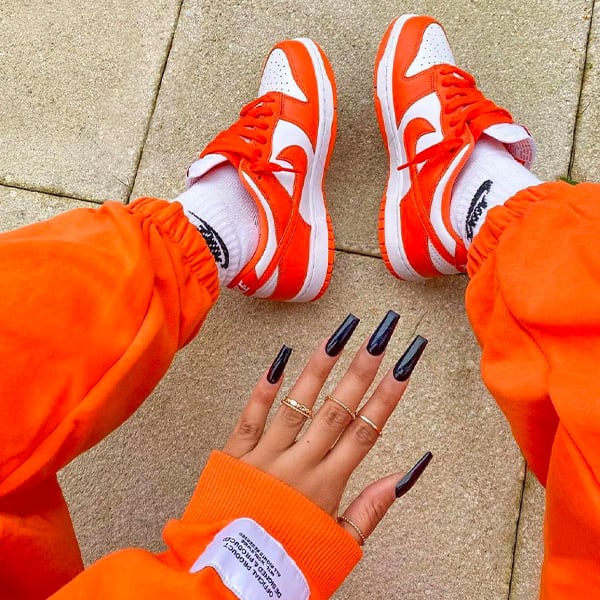 Collab and special editions
Nike Dunk has become particularly popular in recent years thanks to collaborations with artists, designers and other brands. Among the most memorable are the collabs with Off-White, Supreme and Travis Scott, as well as artists such as Virgil Abloh and Jeff Staple. The effect was immediate, and the craze for these signature sneakers, with their unique details and original colors, went completely wild. So much so that some models are selling for crazy prices. Collectors don't hesitate to spend thousands of euros to add a pair of dunks to their wardrobe.Nikecontinues to release new versions and regularly collaborates with new artists, giving fans of the brand plenty of opportunities to get a new pair of Dunk! At the same time, "The Swoosh" (the nickname given to Nike by fans), keeps the craze going by regularly releasing reissued versions of its older collections.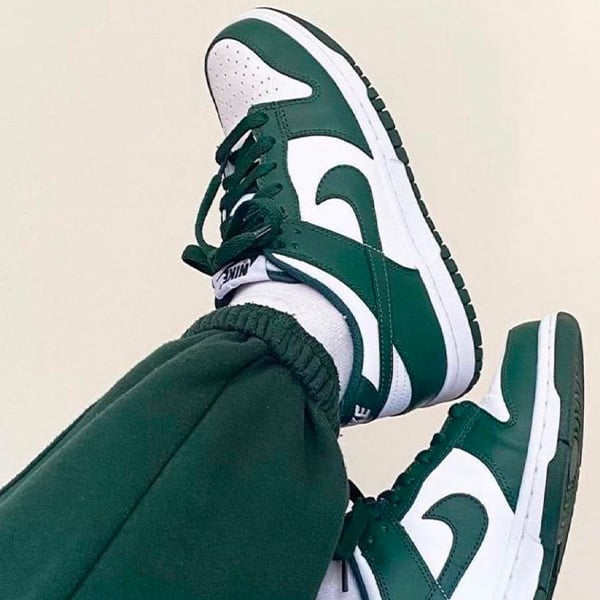 These various special editions have done much to popularize the image of this sneaker. But this is not the only reason for the brand's renewed popularity in recent years. In fact, the brand relies not only on its vintage image, which is much appreciated by fashionistas, but also on its history. Once again, social networks have played a key role in spreading the popularity of Nike Dunk. Influencers, celebrities and fashion enthusiasts share photos and videos of their Dunk, creating a buzz and online visibility that fuels interest in these shoes. Recently, they've been seen on the feet of influential celebrities such as Ben Affleck and Kylian Mbappé, who don't hesitate to pair them with casual, sportswear and even preppy outfits! A daring contrast that only iconic models can afford.
Women, men, children... everyone wants a pair in their closet, whatever their style. Whether paired with elegant, sportswear, streetwear or casual outfits, the Dunk never seems to go wrong! However, the style with which it seems most in tune is that represented by Project X Paris: streetwear. It has to be said that streetwear and Dunk mania have experienced a similar craze in recent years: they are intimately linked. From the outset, PXP, France's number 1 streetwear brand, has been associating pairs with its collections. Like Nike Dunk, PXP doesn't hesitate to think outside the box, and likes to play with colors: orange, green, yellow, black... It's easy to mix and match these pairs.sneakerswith amen's or women's tracksuit set. For a total look, don't hesitate to combine colors. For a lesssportswearIn the summer, they can be worn with cargo pants, a signature tank top or a hooded sweatshirt. In winter, don't hesitate to complete the ensemble with a bomber or an old-school teddy! With a shirt and jeans, the Dunk can also be more casual and discreet. Choose a neutral color like beige or black. Last but not least, your pair will look great with a retro style. Choose high-waisted, slightly cropped jeans, tennis socks and a tie & dye T-shirt by PXP!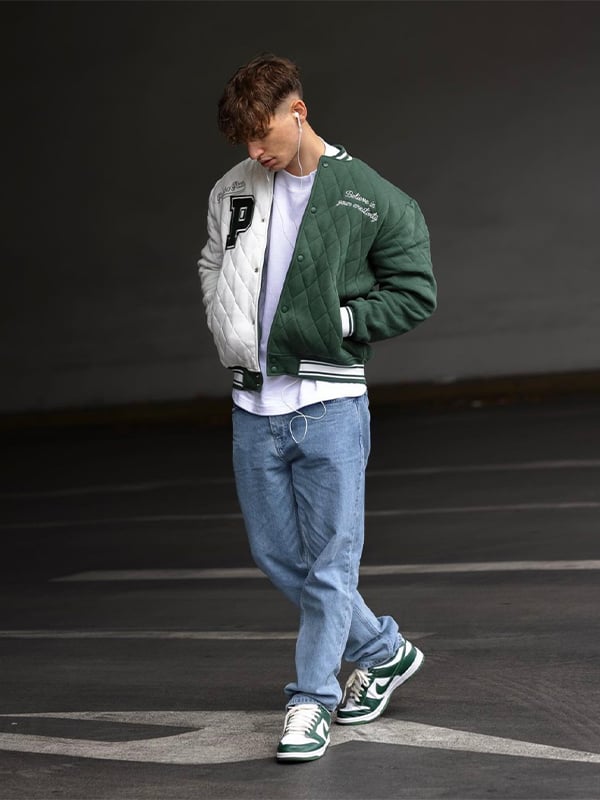 Women want their Dunk too!
Just like the stylestreetwearDunk shoes used to be worn by men. That is, until women took this culture and spiced it up a bit. It's a trend that Project X Paris is following, even carrying, with part of its collection dedicated to women. Dresses, crop-tops, jeans, hoodies, jogging suits... They can play with street chic styles by wearing a close-fitting dress and colorful dunks, very streetwear styles by wearing an oversized t-shirt with a pleated skirt and a cap, or a very sporty style by combining a tracksuit ensemble with a signature beanie and backpack! Over the last few years, women have shown us that anything goes!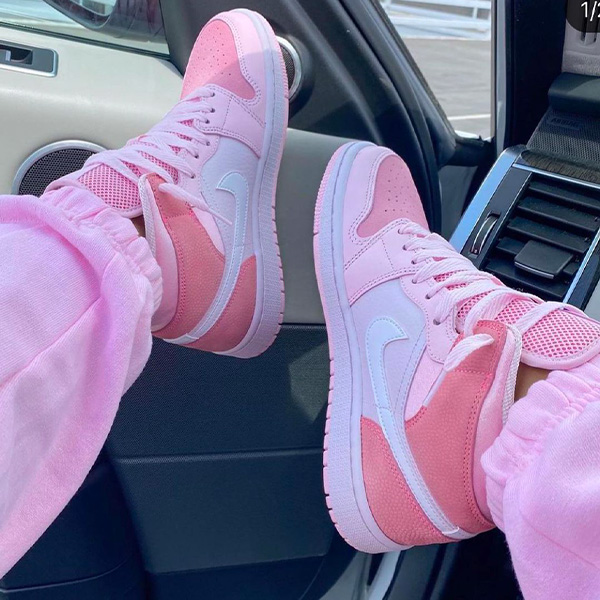 At Project X Paris, we're all about the look, and we love it when our couples play up the "couple goals" trend. This highly Instagrammable trend aims to show you and your other half dressed in the same way, or with similar colors and style. That's why we didn't hesitate to match our men's and women's collections with matching outfits. Oversized T-shirts for men, signature crop-tops for women, hoodies, tracksuits for both, college-style teddies, cargo jeans... PXP has even thought up aunisex collectionfor a perfectly uniform look! If you want to look your best, why not pair them with your favorite pair of Dunk?