Timal collaborates with Project X Paris
Already 7 years of activity in the game for Timal. However, the rapper from 77 seems to have with each new release the status of the "challenger" who will come to challenge the heads of posters. It is especially due to this energy and this incredible freshness that he has every time he takes the microphone. And this energy, we took advantage of it at Project X Paris, during this boiling collaboration with the rapper.
Can you reach the hearts and ears of your listeners when you're rapping almost screaming? The answer is obviously yes. While most of the rappers of the past generations tried to have the coolest style possible, giving the impression of gliding over the instrument, others ended up choosing another voice. The one where you use the microphone to pour out your rage and transmit a kind of raw, contagious, wild energy. One of the first to have known a huge success with this style of rap is DMX, in the USA. A crazy voice, some tracks where he almost screams in some choruses, an incredible charisma on record but above all a real weapon of war when he enters on stage to turn the crowds upside down. In France, we also had our rappers in this style, able to transmit this kind of energy on a track. In particular LIM at the time, and today, it is Timal who holds the torch of these artists who push their voice very high volume level when they rap. And we can say that in this style, he is extremely effective, and even formidable.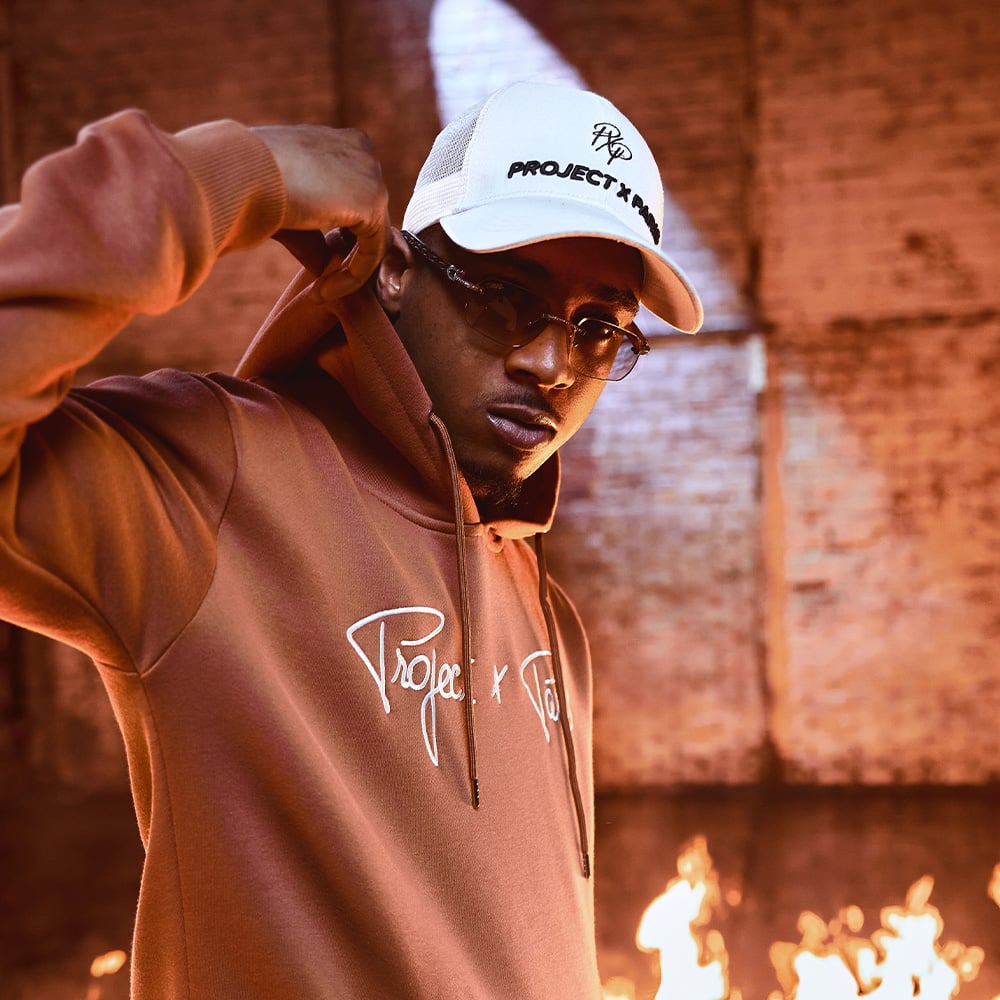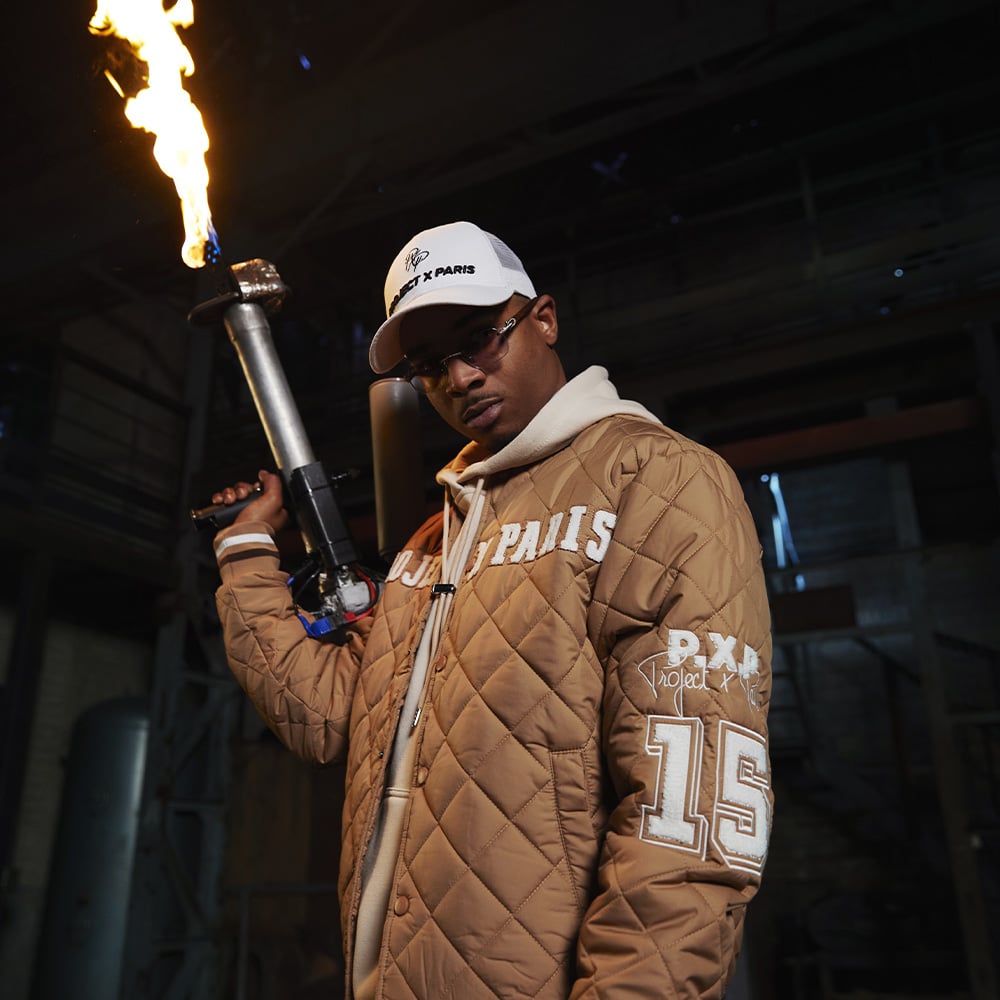 It's been about 7 years now that the rapper, who comes from Champs-sur-Marne in 77, terrorizes the game with each release. With, especially at the beginning of his career, a penchant for freestyles very pronounced, and that's not to our displeasure. The artist literally flooded YouTube with his ebullient verses in 2016 and 2017, with several series of freestyles that left a mark on listeners, some of which exceeded 10 million views (all of which made at least one million). We think in particular of the series of freestyles "Reports", but also the "Too Hot" as well as his long series numbered from 1 to 15, with almost only masterclasses. You will have understood it, he is a devourer of microphone and a burner of instrumental, and he made besides of all that a part of his artistic identity, even going until baptizing his albums "Trop Chaud" or "Caliente". He's not necessarily the kind of rapper who will make you a theme album and tell you a story, his goal is rather to link punchlines until you are in the same warrior state of mind as him. And it works!
But Timal is not only that. It is already a big wink to the West Indies, in his name, since he is of Guadeloupean origin. And above all, at 25 years old, the rapper is still in constant evolution and has added many strings to his bow. We have seen him make beautiful researches in terms of melody, we think for example of his feat with Booba, "Chameleon", present on the album "Arès" released in 2021. Or his feat with Heuss L'Enfoiré, "Bruce Wayne", but also many other tracks. We can also feel his desire to keep this image of microphone burner, but also to surprise the listeners with more catchy songs, always with success. We also saw him exporting internationally, with a nice collab well drilled with Digga D for "Frenches". A real talent recognized, who took advantage of the return in force of kickage in 2016 to seize his chance and burn any microphone that would fall under his hand, a bit like a Fianso (but younger). They had actually made a very big feat at the time, quite aggressive.
Timal & PXP : the most boiling collab
An artist with energy to spare, and that's good, because at Project X Paris, we love that. We had big plans for this collaboration with Timal, and we can say that the shooting meets completely our expectations with a DA especially inspired by the artist and his discography. In his videos, he seems to be a fan of streetwear rather sober and effective, even if he sometimes allows himself a little more colorful outfits. So we started by letting him test our great classics from the Signature capsule. And in particular our cult hoodie PXP, the Signature hoodie in black, with the white stylized logo on the chest. The whole worn with a brand new black cap from Project X, with the name of the brand this time in capital letters and a new logo reworked for the occasion. Small smoked glasses, white cargo pants for the bottom, and a pair ofblack and white sneakersThe outfit is sober, but devilishly effective, especially in this decor of shed with flaming cans, a nod to the world of the rapper.
A universe that we continued to exploit during the second part of the shooting, with a little more flames this time, arranged in an arc around the rapper for an effect "badass" pushed to the maximum. We move on to something a little more ambitious, with a full hoodie +Signature jogging bottomsof the same color. This time, we chose brown, a less frequent color but still extremely stylish and warm, an effect reinforced by the reflection of the flames. Here again, we added the little details that kill, with the white cap Project X Paris (the new model with the logo reworked and the brand in capital letters) and white sneakers very sober, but which have exactly the expected stylish effect. Timal feels very comfortable in the outfit and it shows on the pictures, since he takes more and more the pose and has fun with the lenses pointed on him.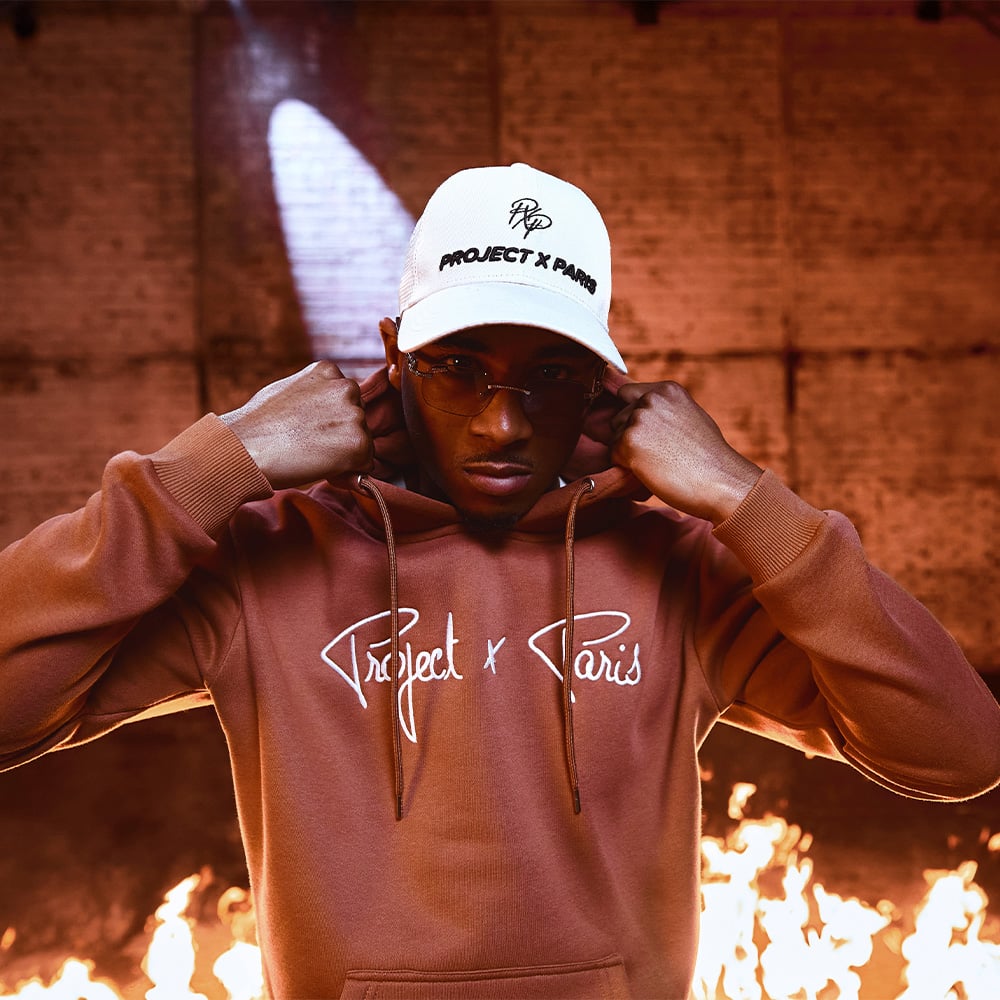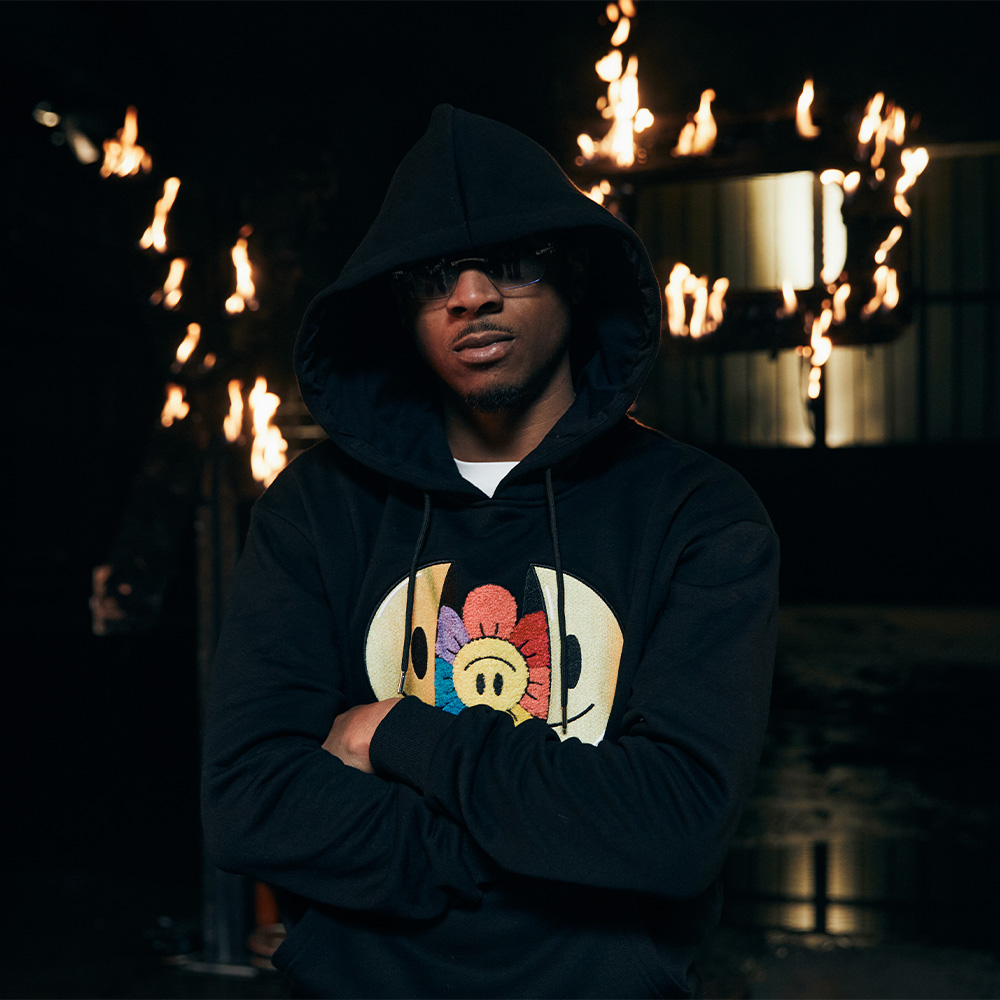 As everything was going very well, we took the opportunity to make him try some pieces a little less ordinary. With notably this third part of the shooting, where we find him, always in the warehouse, flamethrower in the hand and dressed in a superb jacket. Or rather, a padded teddy jacket, with seams that make diamond effect and snaps to close the whole if necessary. Again, we have a brown color, a little lighter, with the "old school" logos on the chest and sleeves, which remind a little of the university styles of US students in the 90s. The teddy jacket is worn over a cream colored sweater, without forgetting of course the ever present white cap. The whole married with a light colored cargo pants, and a pair of sneakers a little more eccentric than the previous ones. Finally, to close the shooting in beauty, we decided to give Timal one of our latest trends: the Smiley capsule, whose logos take up famous emojis, reworked street style. A total success on the rapper, with an embroidered hoodie with smiley face (in black) worn with alarge cargo pantsblack too. All this with an oversized varsity style jacket with embroidered patches, one of our most beautiful pieces. The real highlight of the show, with the flaming PXP logo placed behind the rapper during the shooting. As you can see, this collab with Timal was more than hot, and we hope to be able to do it again soon because his universe inspired us a lot.
Project X Paris is the desire to carry the streetwear movement since 2015 with increasingly stylish collaborations. A French brand of hype clothing available in more than 30 stores, at more than 1500 retailers around the world and on projectxparis.com 24/7.
To discover all the information on all our collab in preview:
#STAYCONNECTED