Call the track, jogging or tracksuit. We are talking about the same thing: a complete set or outfit consisting of a jogging bottom and a sweatshirt. An indispensable streetwear piece that is taking up more and more space in our dressings and for good reason ! Why is tracksuit trendy ? How to wear it in style ? Who can wear it ? Find out the answers to these questions in our article !
What explains the success of the tracksuit ?
In the beginning the tracksuit was mainly seen worn during sporting events, on the outskirts and on the football fields. Many footballers prefer comfort when they arrive at the stadium to play at home or on the go: the tracksuit is a practical set to put on and remove to change. But it is also a sportswear outfit worn by athletes of all ages from beginner to confirmed to practice their favorite sport.
The tracksuit is no longer an outfit worn only on weekends : it has become a trendy unisex outfit, for both men and women, it is worn with style on a daily basis as for occasions. Because it is comfortable, practical, easy to wear and goes everywhere. A perfect outfit for going out, studying, working from home or at the office and even attending a fashion show !
Fashion being a means of expressing one's identity, the tracksuit is no longer reserved for high-level athletes or artists : everyone can find what they want, provided they choose an outfit adapted to their morphology and size to suit their style !
How to wear a tracksuit with style ?
Wearing a tracksuit with style requires first of all to choose your outfit for a successful streetwear look. The streetwear brand Project x Paris offers unisex tracksuits: comfortable and elegant women's tracksuits and men's tracksuits in many designs and colors.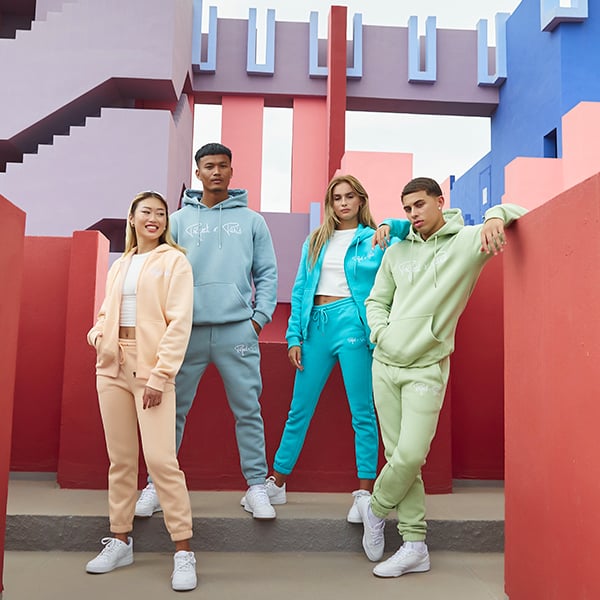 Choosing your women's tracksuit
No matter your morphology, whether you are thin or round you can wear a women's tracksuit with style: just choose the color and cut that suits you well and especially that make you feel good. 
Much more than just a comfortable garment, choose a women's jogging set that is worn in total look to avoid making a faux-pas fashion.. For a casual style, combine it with sneakers to create a streetwear style. Focus on color and patterns to affirm your creativity or instead play sobriety with more nude colors. Discover a wide selection of chic and comfortable women's tracksuits at PXP !
Choosing your men's tracksuit
If you don't know which outfit to choose, choose a streetwear brand that offers a wide selection of urban and comfortable men's tracksuits. Then first choose the cut of your men's jogging set: the tracksuit should not be too wide or too adjusted. Then choose a plain or patterned tracksuit, colorful or sober: here it will depend on your tastes and style.
The man tracksuit is your ally for a sportswear look as for a streetwear style: make your choice online on our e-commerce site or in one of our streetwear stores !