The men's sweatshirt has managed to remain a benchmark garment over its century-long existence, but has steadily changed its image and audience over time. Today the hoodie is a true fashion and streetwear icon for all ages and genders. Round neck sweatshirts, hoodies, men's zip sweatshirts... there are a wide variety of different sweatshirt models and styles. In this article, Project x Paris, the leading streetwear shop, reveals its buying guide and advice on how to wear a hoodie with style.
The hoodie - history of a garment with a changing image
If the hoodie is now a streetwear reference, adopted and accepted by a large public, its image has largely evolved during its history. Created in the 1920s, the sweatshirt was initially, as its name indicates, a garment intended to "sweat", worn either by workers or by sportsmen. It was Mohammed Ali, for example, who helped popularise the men's sweatshirt, giving it the image of the boxers' piece. In the rest of the 20th century, the sweatshirt (with or without a hood) was gradually adopted by students, by a more bourgeois class, before becoming the mainstream streetwear garment we know today.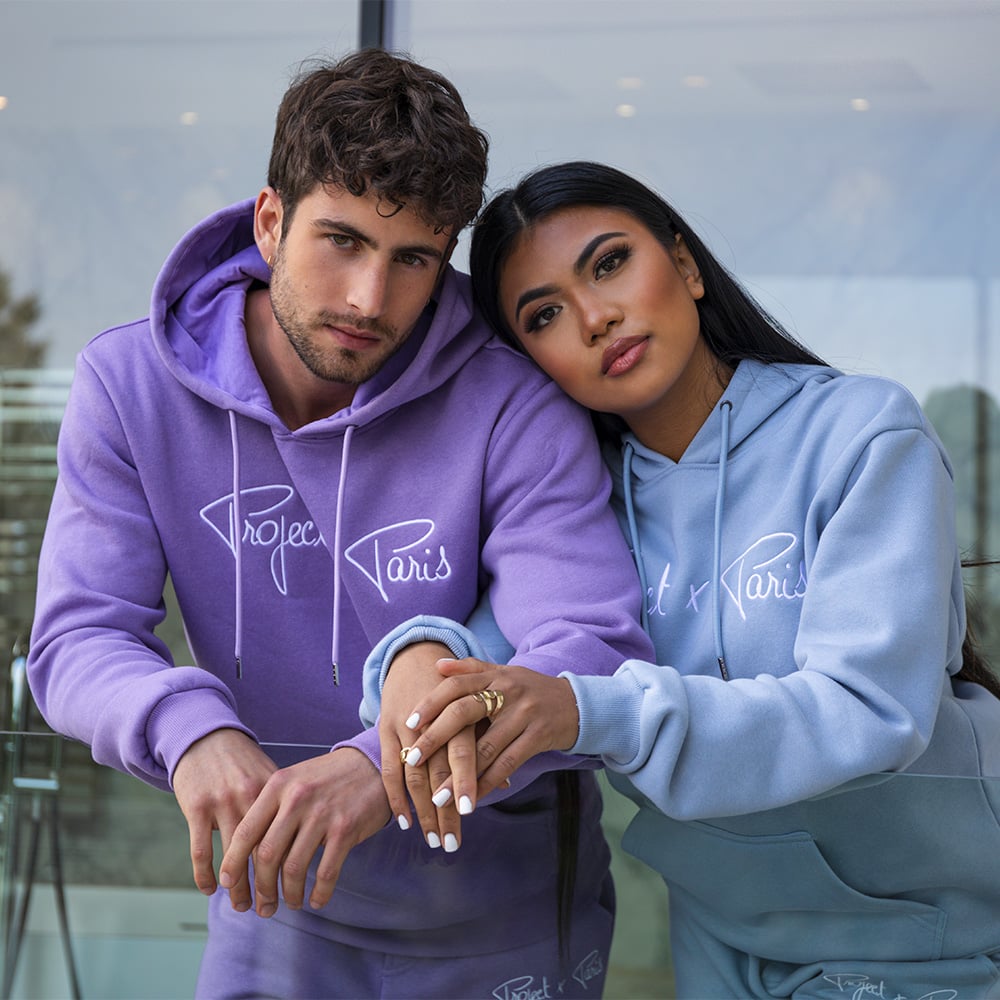 Men's zip-up sweatshirt - Advantages of this streetwear piece
The reason why hoodies have become so popular is that they have many advantages. For example, a women's hoodie is a particularly comfortable piece of clothing. The hoodie is distinguished by its ability to retain heat, which makes it a very popular garment in winter or spring. But that's not all, as many people appreciate the variety of styles that a men's hoodie offers. It can be paired with all kinds of trousers or shoes, and can allow you to opt for different styles depending on your preferences. Chill with a pair of jogging pants, street style or even chic with one of our round neck sweatshirts...
How to choose and wear a woman's hoodie?
On our Project x Paris shop, our goal is to offer you a wide range of sweatshirts with various models for men and women. Fashion, chic or classic, you can adopt the hoodie for all your styles. Men's sweatshirt, zipped sweatshirt, hooded sweatshirt, enjoy a wide variety of models for all your styles. Our commitment is to provide you with a range of quality streetwear clothing combining fashion, modernity and culture. Don't hesitate to discover our selection of women's hoodies and also our jeans, t-shirts, coats and many others for a cool and trendy style.