In summer and winter, the Nike Air Force One can be worn with many outfits. These shoes are timeless. They were created in 1982 by Nike designer Bruce Kilgore for basketball players. They have a hidden air unit in the heel to improve cushioning. The name "Air Force One" refers to the name of the US President's plane. They quickly became a symbol of hip hop in the 1990s and continue to shine today. It is an immutable model, a true classic. So here's a quick guide to what to wear with Nike Air Force One.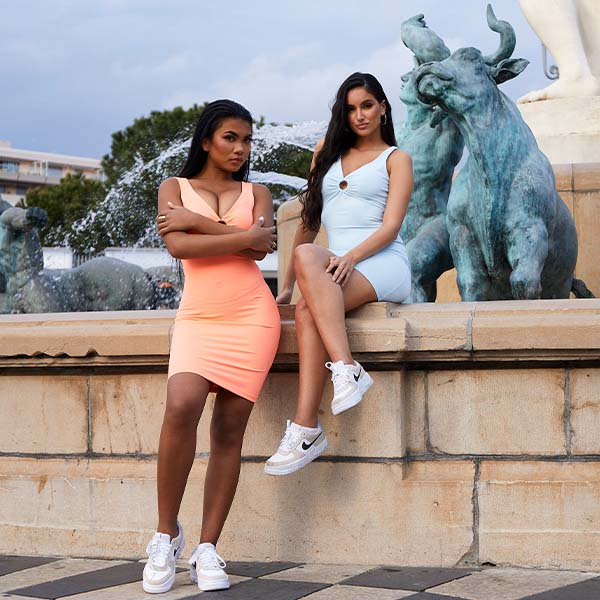 Women's outfits to wear with Air Force One
Available in a variety of colours, you can wear Air Force One with a variety of outfits, both winter and summer. 
Let's start with summer: these shoes are perfect with a dress. We're pulling out the best dresses from the wardrobe! If the dress is patterned or flowered, we advise you to wear plain Air Force One and conversely, if the dress is plain, come and sublimate it with patterned Air Force One! Also, back in the 80s, we're bringing out the high-waisted denim shorts. Pair them with a t-shirt of your choice and a pair of Air Force One. 
For the cooler seasons, jeans, a jumper and a shirt are all you need! For a more streetwear style, opt for a stylish jogging suit, which you can easily find at a streetwear brand.
Men's outfits to wear with Air Force One
For a more masculine style, Air Force One can be worn very easily with many outfits. 
For a streetwear style, we follow the same logic as for the so-called feminine outfits. A streetwear tracksuit and a pair of Air Force One: this is a casual and stylish outfit. 
For the summer, the Air Force One "low" can be worn with shorts. Be careful, low cut shoes are best worn with shorts. 
For an evening out: sober jeans with a t-shirt or loose shirt. You're sure to be a hit! 
Even for work (if you don't have a formal dress code), the Air Force One can be adapted. They are the original white shoes !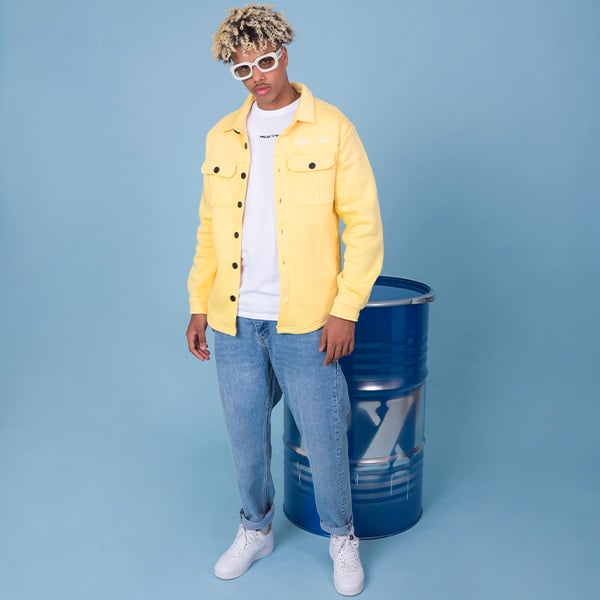 French original version translated by Deepl