The time of women RnB singers invited to do the chorus is over. In recent years, a new generation of female artists is determined to show that they too can play the leading roles in the urban music industry, while keeping an image much less wise and smooth than in the past. An uncompromising generation of which Ronisia is a part, a young artist with multiple facets and an already full CV.
Not everything has been easy for women in urban music in France. If there have always been female artists, even in the early days of French rap, their place was often behind, in the shadow of success and media. Insensitized, they had to wait for Diam's for one of them to finally burst into the open. But it's only much later that the industry accepted that they put forward their feminine side, that they could use their sexy side as a weapon or even that they had the right to do egotrip in their music, a rather arrogant exercise long reserved to men. Fortunately, in 2022 the barriers seem to be shattering and many artists are jumping into the breach opened by Aya Nakamura, towards a music that is uncomplicated, natural, sometimes very raw, sometimes very girly. Ronisia is part of this new generation, and she is one of those who is doing the best with a few twenty clips on Youtube exceeding one million views, and many certifications for several singles.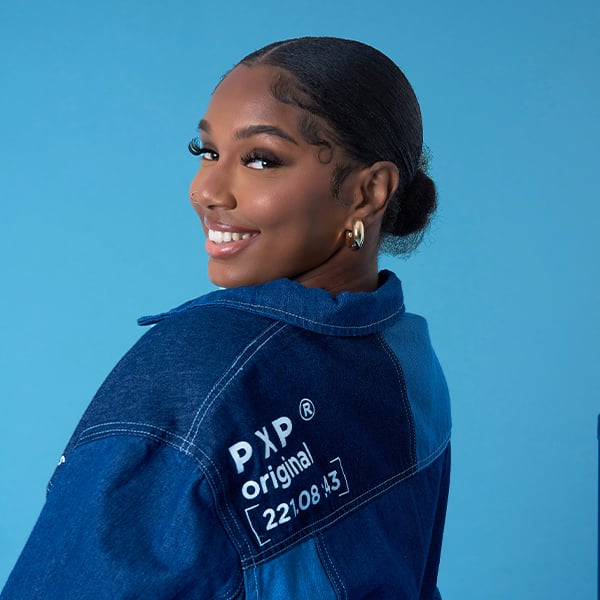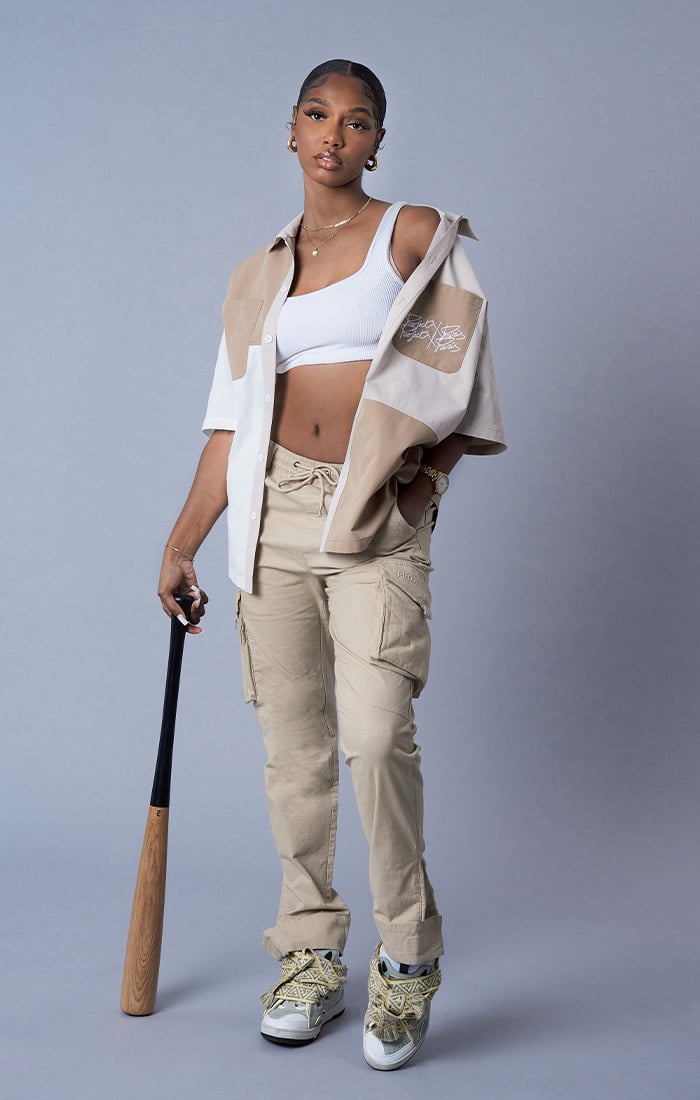 If the young singer has done so well, it is anything but a coincidence. To begin with, she comes from Grigny, a city that is very well known in France, especially for its working-class neighborhoods, from which many artists and high-level athletes come. The 91, more globally, is a real reservoir of talents and a real artistic and cultural emulation has taken place there for many years. Ronisia, of Cape Verdean origin, is not even 23 years old yet but she has a very solid CV and has just unveiled this year her first real solo album, soberly entitled "Ronisia". If she begins the music officially in 2019, it is the following year that she became known with the success of her single "Landing". A song that went viral in a very short time on social networks, including TikTok, a challenge in tribute to the song was even in top trend for quite some time. It is difficult to follow up after such a brutal success, people are waiting for you and you can quickly fall into the trap of wanting to reproduce this successful formula. But the singer was able to diversify quickly and show that she was versatile.
Since her debut, featurings with the big names of French rap or music have multiplied, as with Ninho, for example, Tiakola, but also Joé Dwèt Filé, Dadju, Imen ES and many others. Embodying a character of young determined businesswoman, with a crazy charm, who will not be distracted by the baseness of some men, she has a side "bad girl" very endearing. She also showed that she mastered very well the codes of modern communication, with a well-stocked and regularly updated Instagram account. And after this first album which is finally released, we hope to see her again multiplying collaborations in the near future. With her Afro-Caribbean melodies, Ronisia has an incredible potential to make her music cross borders, but the control of her image can also open unexpected doors.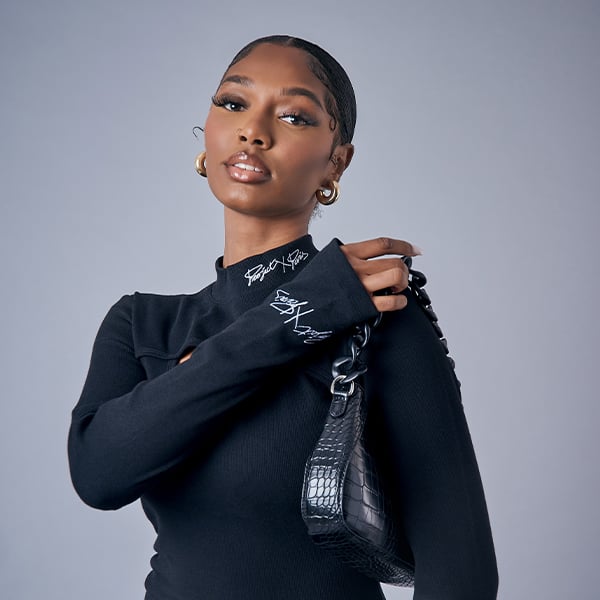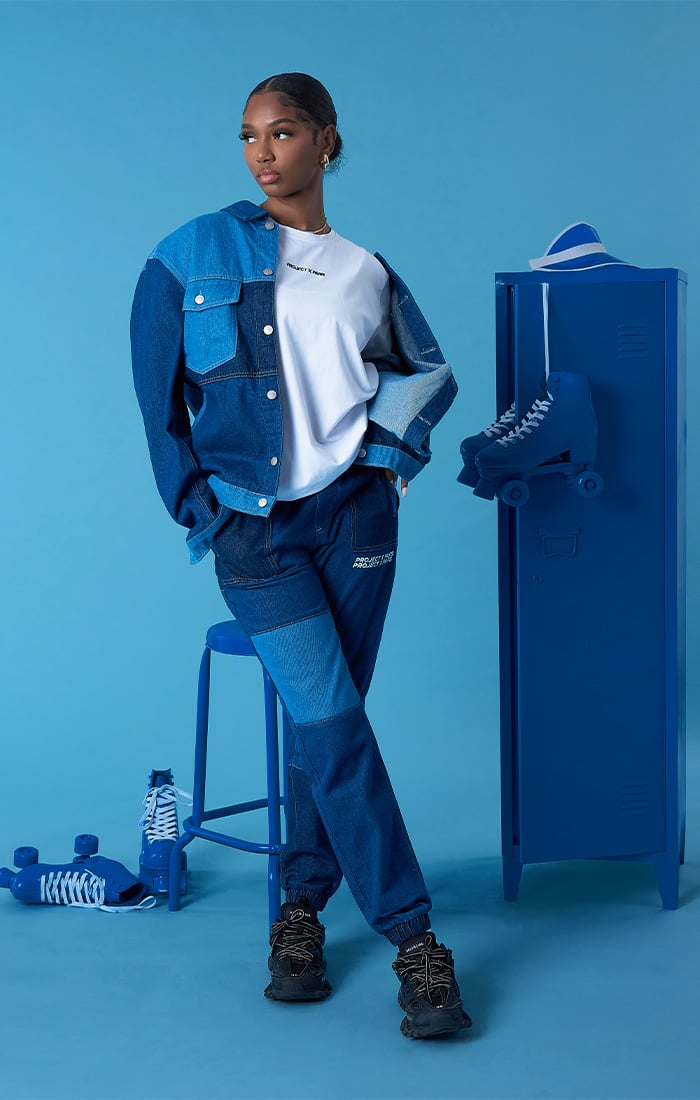 PXP & Ronisia collaboration
At Project X Paris, we have a soft spot for strong personalities, as we have seen with our various collaborations. The one with Ronisia is no exception to the rule. But our work was greatly facilitated by the ease of the singer in front of the lens. A real professional model, who moves perfectly between very street and other more elegant outfits for our greatest happiness. We spoke earlier about control of its image, we are in full inside and this from the first outfit. It is a panoply inspired by the capsule "Patchwork" and dominated by the colors and textures of jeans and denim. A combo not easy to wear but the singer is doing wonderfully, with a smile that would melt anyone. On top we have a blue denim jacket, a denim jacket reworked by our designers. All worn over a white t-shirt with a rather discreet logo. At the bottom, a pair of pants that looks like a jean but is actually elastic, for more ease and there again we find the yokes and the denim style, all with a nice pair of black sneakers.
After this first very original but effective outfit, we insisted a little on the "Patchwork" capsule, aware that we could still draw on the potential of Ronisia to sublimate the pieces. This was the case with this beige color block shirt worn with a nice white crop top, beige cargo pants, a pair of light sneakers this time, to better stick to the atmosphere, and a baseball bat, which gives it a "Bad Girl" side already well exploited in some of his songs. With pieces that can be complicated to wear, the singer manages to release a lot of things and adapts perfectly to the outfit and the atmosphere, and this outfit is perhaps the most successful of the shooting.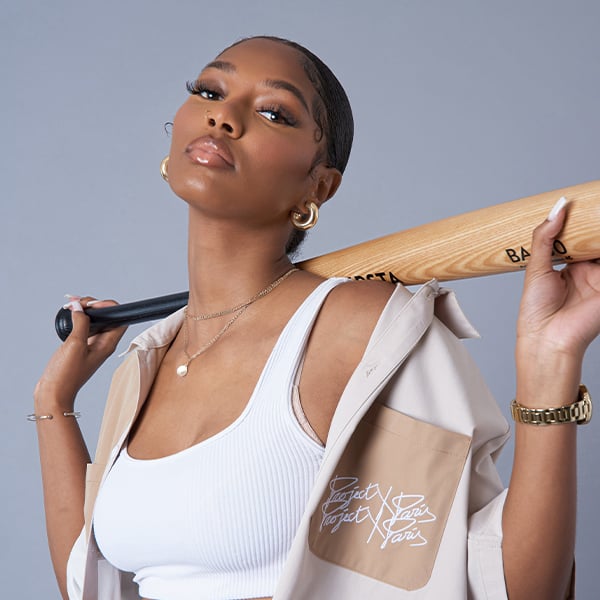 Even if the third one is worth the detour, because this time, finished the side "bad girl" rather street and place to an outfit much more girly, chic. But even in a more classic outfit, Ronisia continues to amaze and seduce with this time clothes that could perfectly be worn in the evening. With her tight dress with chest opening, black color, the singer may attract all eyes with the curves of her figure highlighted by this tight side. Small touch of coquetry essential, the black handbag with effect of crocodile leather, as well as black sneakers to complete the panoply with a really successful effect of set. We hope to do it again very soon with the singer because as you saw, she strikes the pose like nobody else and does not need to do much to make an outfit incredibly effective !