This is it, this edition of the World Cup 2022 is over, and we know the winner. Argentina has unfortunately beaten our valiant Blues, after a match full of twists and emotions. The best final of all time, some say. We are therefore delighted at Project X Paris to have been able to be official partners of the competition, with spots broadcasted before several big posters.
Now that the 2022 edition of the Football World Cup, which took place in Qatar, is over, it's time for a review. A sporting assessment, to start with. We can for example talk about the incredible journey of our blue team, which, despite several major absences in the group (Benzema, Nkunku, Kimpembe,...), delivered very successful performances, until reaching the final to look the Argentinians in the eyes, for a match that specialists call "the best final of all time". We can not prove them wrong: dominated for more than 70 minutes by an Argentine team of great nights, Les Bleus gave their all for the greatest pleasure of soccer fans, in a final that ended in penalties. A match during which the current best player in the world (Messi) and the future best player in the world (Mbappe) gave each other a blow for blow, giving this match a very "Hollywood" twist, which will remain in the memories.
Despite the defeat in the final, we can be proud of our blue team and their performance. We can also salute the incredible performance of Morocco, the first African country to qualify for the semi-finals of a World Cup, a selection that will have been followed with great fervor here in France, and which has a bright future ahead. Just like our French team, whose group was composed mostly of very young players (Tchouameni, Upamecano, Konate, Fofana, Thuram, Kolo Muani) who will still progress before the next competition, a Euro 2024 to be held in Germany. And Mbappe, who should continue to establish his domination over the world of soccer in the coming years. It is all the bad that we wish them, so much they made us vibrate during all their course, with notably this confrontation against England which was very tense. We also take this opportunity to congratulate the Argentinians, authors of a very, very great game, during which they will have dominated us physically and technically for 70 minutes, before giving in to the madness of soccer, making this game incredible for the spectators. To have a great game, you need two great teams, and it is clear that the two greatest teams in the world were facing each other that night.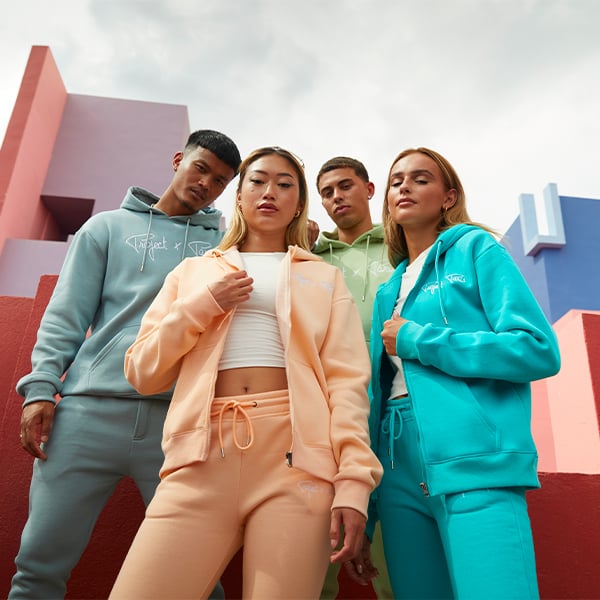 Project X Paris invites itself on the field
Here at PXP, this world cup has a special flavor, because it is the first global sporting event of this magnitude in which our brand is an official partner. For us, it means a lot, and we hope that you are also proud, because if we are here, it's a little thanks to you, who support the brand Project X Paris on the networks, and in everyday life by wearing our products. This privileged position of official partner of the World Cup has given us the opportunity to broadcast commercials on TF1, the biggest channel in Europe, before and during some matches. We were notably broadcasted during Wales/England, Brazil/South Korea, and especially France/England, a real honor. This collaboration with the channel was based on about 5 spots per match.
For Wales/England, for example, Project X Paris aired a spot in the match trailer at 1pm, then another during the pre-game mag, before 4pm. Another one just before the kick-off, another one at half-time, and finally, a last one at the end of the game. Project X Paris invaded the screens of the 8.7 million spectators (on average) who watched the games, a figure that even climbed to 17.72 million for the quarterfinal against England. We are obviously delighted with this collaboration, especially since PXP has been working with footballers for a long time (Kimpembe, Neymar, Malcom, Cuadrado, Mahrez,...) and this collaboration with TF1 during the World Cup is finally a logical continuation. We hope to continue in this direction, because in France, sport and streetwear have been linked for years. It was also for us the opportunity to install Project X Paris with a wider public, perhaps older in particular. A public that can hardly be reached by our communication on social networks, since they do not frequent them or very little, unlike our French youth very connected.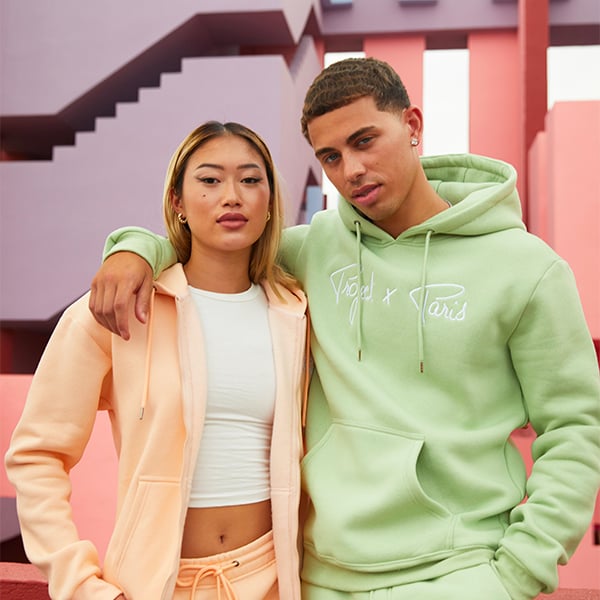 The fact that our brand can appear in an event as unifying and popular as a soccer World Cup is a great pride, and a great happiness for our teams, especially the designers who are not often talked about. We hope that you, the brand's supporters, enjoyed seeing our brand on the screen, because as we said above, it's all thanks to you and the strength you send us. We will take advantage of all this emulation around the brand to make even crazier projects in 2023. And we can tell you: like our Blues, at Project X Paris we will not give up!