Since the arrival of the Internet, the consumption of manga has only increased in France, and "One Piece" is probably one of the most followed works in France, all fields included. Of course, French rappers have also been influenced by the phenomenon, and on the occasion of the release of the movie "One Piece: Red", we're going to come back on the links between our favorite rappers and the biggest manga of all times.
Mangas and rap, a great love story
French rap didn't wait for "One Piece" to be able to include references to manga in their lyrics, or simply to be influenced by the universe of manga from Japan. The musical genre, which appeared in France in the 80s, has always been nourished by all the various influences to which it could be subjected: traditional French song, for example, but also all American music. At that time, the only manga or anime consumed by young people was "Goldorak", which was not a real hit but sowed the seeds for the emergence, a few years later (thanks to the incredible "Club Dorothée" show), of a real "Dragon Ball Z generation". This was the first slap in the face for our French rappers, whose eyes were mostly turned to America and black-American imagery from Japan. Very quickly, Son Goku's power, his appetite, or even Vegeta's dirty character appeared in FR rap lyrics, even if the number of rappers with this kind of reference was rather limited. Because even if almost everybody loved Dragon Ball, mangas in general were not very fashionable in the street. At least until the arrival of Naruto, and especially "One Piece", a work consumed in mass, especially thanks to the Internet and the famous "scans".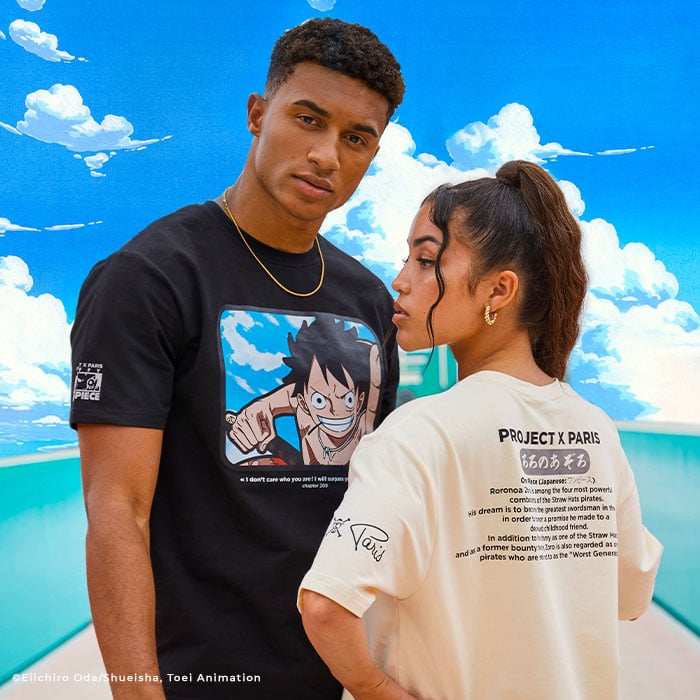 "One Piece" is the manga that has managed to make it cool to consume manga, in anime or books. For a long time, fans of Japanese culture were seen as geeks who were in their own world, but the trend was radically reversed in the 2010s, and this is partly thanks to the "greatest manga of all time" (in terms of success, and length). Manga is now an integral part of street culture, just like the gangster movies or westerns that IAM and NTM referred to in their early days. "One Piece" has therefore gradually infiltrated the lyrics of all your favorite rappers, especially those of the new generation, but not only. Great avant-gardist, Orelsan had very early made reference to the cult manga in several of his texts, at the time of the release of his album "Le Chant des Sirènes". In the song "2010", he rapped "I watched One Piece eight times, all 460 episodes", which is an opportunity to remind us that this album is already more than ten years old... And that at the time, there were "only" 460 animated episodes to consume for the fans, against 1025 currently... Orelsan, who has always assumed this geeky identity, having made it a bit cool too, and quoting "One Piece" which had the same effect for mangas, it's anything but a coincidence. He is not the only one to quote the work in his texts, and we can talk about "Sam's", that you may have discovered in the series "Validated", who is also a big fan of the manga and especially of the "hakis", these magical powers of the mind that can be transmitted by the characters of "One Piece".
These hakis are also popular with many rappers, like MMZ, which we will talk about later. For some artists, it is the powers of the mind that are envied, but for others, it is about physical abilities. Like Bolemvn, in "Biffzer" on the Seven Binks album, who would like to see himself with an elastic limb, for obvious reasons that we won't mention! Finally, other artists seem to have much more complex and deep relationships with "One Piece", like Nekfeu for example, who talks about his buddies who are "anti-heroes like Roronoa Zoro", one of the most important characters of the manga, as if to explain that in life things are not always as they seem. For D.Ace, the manga has completely taken him in, to the point of launching a series of freestyles "Mangas" (in 5 volumes) in which he makes numerous references to the great epic "One Piece". Finally, we can not talk about references, manga and French rap without talking about Freeze Corleone, cador in this field, who also dedicated a track to "Luffy", in 2016. But also a subtle reference to Nico Robin, one of the characters least cited by our rappers. Freeze says "looking for history like Nico Robin", the archaeologist, as if to illustrate his conflicting relationship with the official historical theses. Finally, for Ashe 22, in "Sunset", he simply announces that he "cut the prod with the blade to Zoro", at least you are fixed on the very dark atmosphere of the track!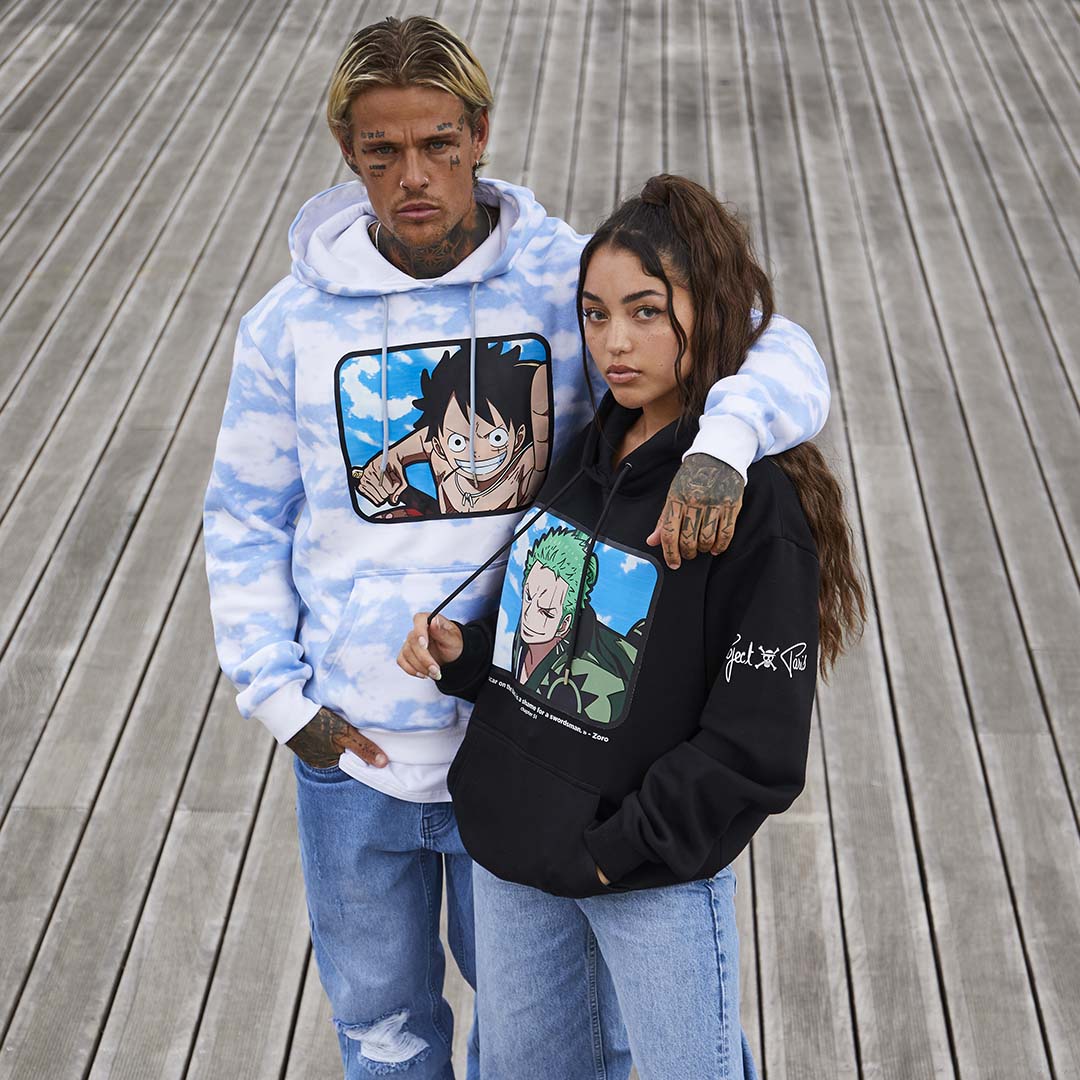 One Piece : the piracy is never over
But obviously, one of the aspects that comes up most often when we talk about "One Piece" is the pirates. Because before being an interplanetary phenomenon, this manga is above all a story of pirates, who live adventures, a kind of Odyssey. With a crew of pirates, who play the leading role, an emblematic captain (Luffy), but also values and a certain code of piracy. And in French rap, we love piracy. We even love it, because the pirate is one of the marginal figures who made the states tremble at one time, some kind of fantasized symbols of freedom without concession. The pirate embodies insubordination, subversion, adventure and also a certain vision of existence made of camaraderie, rum and women (even if for the moment, we are closer to Jack Sparrow than to Luffy). So when on top of that, Booba (perhaps read as a big fan of One Piece), starts to call his fans pirates, by launching on social networks a well known slogan (piracy is never finished), we understand that it did not take more for the French rap and the crew of "Mugiwara" (pirates with straw hat) to live a beautiful love story.
It was, and still is. Many punchlines continue to refer to "One Piece", to piracy, like Nekfeu who rapped in "Milliardaire", in 2011, with his group 1995: "I'm doing the zbeul with my pirates like Luffy in One Piece". A nice nod to the very boisterous, loud and messy character that we lend to pirates, and in particular to the crew of Monkey D. Luffy, never the last to get into incredible situations and make a maximum mess. Here again, we find ourselves with piracy which is put forward thanks to a reference to the manga. Damso has also placed his reference to the manga by this aspect, even if, as a tortured writer that he is, he has complicated the thing with a double reference to "One Piece", one for Luffy and his long arm, and one for piracy. In the song "Mr. Noob Saibot", on his album "Ipsity" in 2017, he rapped: "I have a long arm but not for selfie, Piracy, Mugiwara Luffy". He obviously refers to the elastic arm of Luffy, obtained by eating a specific demon fruit. An arm that he will not extend to take a selfie, because he hates it, if we believe his words. But also a big up to piracy, when Damso was still signed to 92i, the label of the head of piracy in French rap, Booba. We have mostly put you the punchlines that we found interesting and well done, but of course, the list is not exhaustive and was just meant to show you the way "One Piece" has completely merged with French rap and urban culture. And when we know that we have at least 3 years before the end of the manga is published, we think that this beautiful story is going to last for a long time !
We take the opportunity to remind you that the One Piece x Project X Paris collection is still available, since we obviously restocked after the dazzling success of the first sales. This capsule is a real bockbuster validated by all the urban youth, moreover Ninho sent us a nice force by validating the collab One Piece x PXP, since he was seen many times with sapes from the capsule. While at Vistavue, the main retailer of Cartier glasses in Europe, Ninho took the opportunity to put on the One Piece Luffy hoodie in ivory, one of the best-selling pieces of the collection. The proof that FR rappers are influenced by One Piece even in their clothes !