On December 3rd, Ninho came back with a new solo album, "Jefe". It is probably the record with which NI is the most expected, by the critics and by the listeners. This is the opportunity to look at the case of the French rap phenomenon of the last 5 years, who does not know the pressure, either in music or when it comes to pose for Project X Paris.
The general public discovered Ninho with the release of his album "Comme Prévu" in 2017. But before that, the rapper had already released 4 projects, including the mixtape "MILS" (Maintenant Ils Le Savent) since become cult. His pseudonym is actually directly inspired by his youth: when he landed in French rap in 2014 with his first mixtape "Ils Sont Pas Au Courant", he was barely 18 years old. When he lifted his first gold records, he was barely 20. Today, a long road has been traveled, with a total of 9 solo projects, dozens of featurings that have become hits, and an all-time record for the number of certifications earned through his sales. His single appearance on a track triggers a veritable avalanche of streams, so much so that some people don't hesitate to say that all you have to do is invite him to make a gold record.
A success that, before the release of this ninth solo project, had even brought Ninho some trouble, especially with another boss of French rap, Booba. But finally, nothing came to taint this December 3, day of reunion between NI and his fans around this new album "Jefe". The rapper was expected at the turn, and had made the choice to announce that there would be no featuring on his record. A daring bet, but which also shows his desire to assume his status of leader of French rap. Because objectively speaking, he has been one of the 3 or 4 most important rappers of the country for almost 5 years now. And we can say it: the bet seems to be kept. 15 tracks, with varied atmospheres as the rapper has often proposed. Sometimes melancholic, as in "VVS" or the track "Jefe", sometimes rather aggressive and determined, as in "Sky Priority" and "Mood", but also with a lot of nostalgia, as in "Arme de Poing" or "RER D".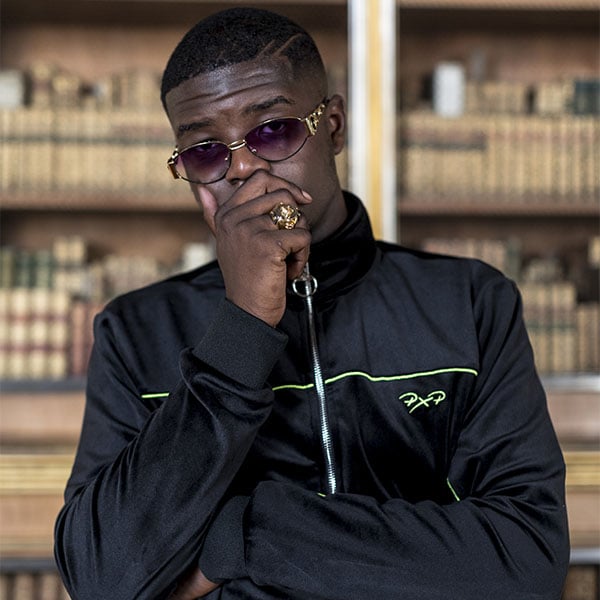 A large panel of beatmakers came to help him: BBP, SNK prod and many others, which allows to propose different musical touches. But the record remains quite coherent in itself and also with the rest of his discography. We have this mixture quite frequent with him of big singles calibrated to be radio hits, some tracks that will also be played in clubs and finally a good number of "bangers" a little more rapped and less focused on the melody. So he didn't change his recipe and stayed true to his principles, with a lot of "Latin music" type instruments and references to his everyday life, which has changed a lot since he started. An album that should normally please his fanbase, quite large, even if other big competitors are jostling to release at the end of the year (Jul, Rohff, Orelsan, Ziak, ...). But at Project X Paris, we know him a little: we know that he has absolutely no pressure, neither in front of the microphone, nor in front of the streaming scores, nor in front of the lenses of our cameras.
Ninho, one of the first fans of Project X Paris
Because in addition to rapping well, NI is also very comfortable when it comes to striking the pose with the most beautiful pieces. We could notice it during our shooting with the phenomenon, he is absolutely not afraid to leave his comfort zone. It must be said that the collection seemed to cut for the artist, he who has always shown a big attraction for the underwear. From his first clips, we saw a desire to display a streetwear identity very assertive, including the inevitable set tracksuit. So we obviously offered him different versions made in PXP, and it worked pretty well. The black set with the thin yellow fluorescent stripes and the stylized mini logo of the same color really suits him, as if he had always worn it. The same thing happens when we make him try different sweatshirts and hoodies, even the most street designs.
But where it fits best is when we suggest him something more "flashy", more "luxurious" and extravagant. In particular the set of jogging bottoms + jacket in white, with the golden patterns a little baroque on the chest and legs. The whole worn with a pair of sneakers, for a very successful effect. It is undoubtedly the outfit that suits him best, and also fits very well with the place of the shooting, in a golden place that seems to come out straight from the Renaissance. Finally, the touch that was missing was obviously the parka. An essential piece, especially for the winter period. A PXP parka with the fur effect around the hood, which refers to the first mythical models worn by rappers like the Wu-Tang Clan in the 90s. 
At Project X Paris we are obviously very proud of Ninho's achievements. Even if, when we met him in 2017, we already knew that he would do great things in French rap, we were far from imagining how much the rapper would change the face of this music (today, many other rappers have started trying to "do Ninho"). We obviously wish him all the best for his new album "Jefe", as well as for the tour that will follow in a short time. Two dates at Bercy are already announced on December 11th and 12th, but considering the phenomenon, it must already be sold out!
French original version translated by DeepL