As rap continues to establish itself as a major cultural phenomenon in France, Netflix has had a good nose for it by offering a brand new program 100% dedicated to rap that has been a big hit. A jury of stars, competitors who want to win everything, and 100,000 euros at stake: make way for the "New School" of rap ! 
The first ever televised rap contest
If we go back just 10 years, it's hard to imagine that a program entirely dedicated to French rap could have been so successful. But things have moved in 10 years, and they have moved very fast. Rap and street music have infiltrated everywhere, in movies, in TV shows, but also in series like "Validated". And almost every time, it's a huge success. This year we can say that Netflix has done a great job, unveiling a really ambitious program for a French-speaking audience that may have been a bit shy in the past, but now seems to be passionate about the rap game. With "Nouvelle École" Netflix offers a French adaptation of a show that has already become cult in the United States, "Rythm + Flow", which is also a real hit, carried by the trio of jurors T.I. Chance The Rapper and Cardi B. A jury of stars and industry connoisseurs, with three very different profiles. For the French version, it was necessary that the casting was also there. This was the case, with 3 headliners: the head of Charo Niska, the most famous Bad Girl of Belgium Shay, and the Marseilles native at the top of his art for years now, SCH. The concept is simple: the jurors will have to find talents in their respective cities. These talents will compete through various events related to rap, such as freestyles, clips, battles on stage. The winner will receive a nice check of 100 000 euros and a solid reference on his or her CV for the rest of his or her career.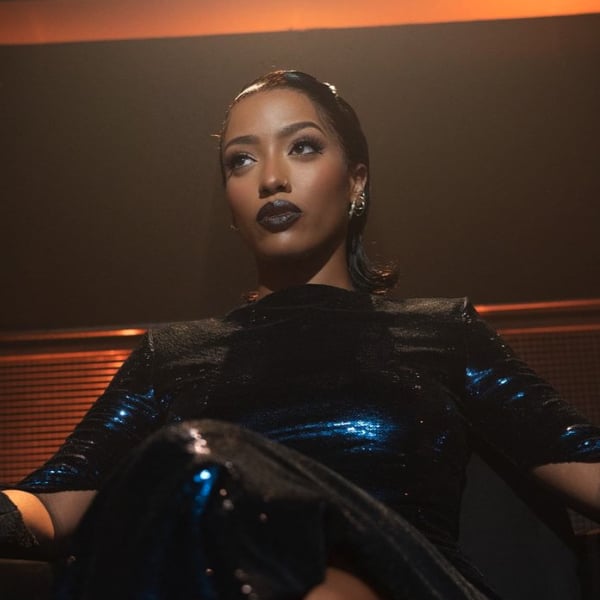 Beyond the competition between all these talents as well as the 3 stars of the jury, we had a passage of many personalities of the rap game. Soso Maness, in particular, who was involved in the castings in Marseille but also Naps, or Jul. We could also see Gradur or Isha coming to lend a hand to Shay for the castings in Brussels. Finally, we also had Guy2Bezbar who made an appearance, Tiakola, Ninho, but also Fianso, who came to give advice to young rappers for their future. In short, a nice panel of artists who all know what they are talking about, each with their own sensitivity, their background, came to validate the program and give strength to young people. And this is the greatest success of "Nouvelle École": to give a big boost to a new generation that is just waiting to bloom. 
A real springboard for the new generation
Through this sometimes very tense competition, we discover a whole panel of personalities who will undoubtedly be part of the rap landscape in the years to come. The names with interesting artistic proposals are numerous: BB Jacques, Leys, Fresh, Houssbad, KT Gorik, Vink, Elyon and many others, brought a small wind of freshness in a moment of the year where the big rap releases were rare. As a result, the public became passionate about the journey of all these artists, and the series quickly became the most discussed subject of the moment. A victory for the culture but also a victory for all these young artists who will have had a visibility which is counted in millions, as well as contacts with very important people in the field. We imagine that featurings are planned between the rookies and the stars of the game, some have already started, and it's so much better.
Obviously, not everything was perfect for this very first French-speaking season, and that's quite normal. The decisions taken during the castings can raise questions, as for the poor Ben PLG who had made a beautiful performance. We can also regret that some candidates were put in "easier" conditions, with a casting in a studio in all intimacy, when others had to rap in parking lots, or in front of an audience. We can also regret some negative attitudes sometimes (but the emotions of the candidates are strong, it's normal), as well as a slight lack of preparation for some artists, on certain tests. But overall, this first season is very very successful, as evidenced by the audience of the program and the streaming figures of the competing artists, which continue to climb. We can also salute the level of female rappers, because the girls have shown that even if they are still underrepresented in the industry, they have absolutely nothing to envy their male counterparts, even when it comes to rapping hard. And while some competitors have "just" adopted popular rap trends, others have tried completely new things, like KT Gorik, BB Jacques and a few others. A real positive point to add to the credit of this "New School" because at Project X Paris, what we prefer above all is the originality. Moreover, with the presence of Jacky Brown or Driver, the show brought together all the generations of rap in a show with a very positive atmosphere, it was a pleasure to see. 
We already know that due to the success of this first edition, Netflix has decided to renew the experience for a second season. With "Nouvelle École" the platform could well hold a program that would become as important as "The Voice", but for French rap. A great achievement, we hope that this season 2 will start soon! By the way, if you are tempted, know that the castings are already open.