RIM'K COLLABORATES WITH PROJECT X PARIS
Rim'K has been showing off his Air Max in French Rap for almost 30 years, building a track record that is the envy of all rappers. He's also taken part in some of the biggest adventures in the FR game, he's managed to renew himself to stay relevant, and above all, he's respected everywhere, from the street to the record companies. So, at Project X Paris, we decided to honor his OG side during our shoot.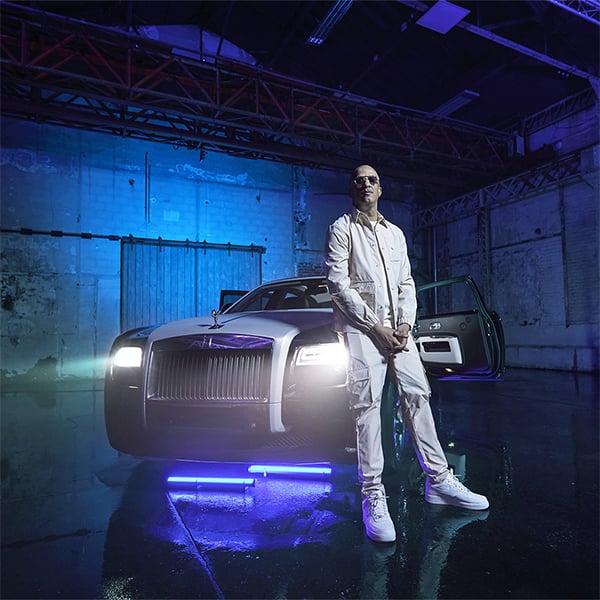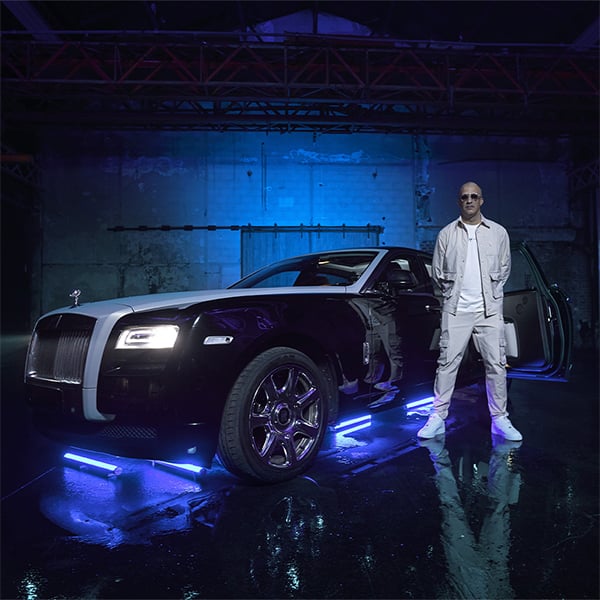 Music is constantly evolving, and it's easy to be overwhelmed by new flows and sound treatments, and to settle for the old recipes you've already mastered. Very few artists have managed to stay relevant and innovative for over 20 years. But Rim'K is one of them! In France, only Booba and Rohff can boast of having stayed at the top for so long, but the Tonton is much less divisive than his two colleagues, and almost everyone loves him, all generations included. And why is that? Probably because he's so friendly and humble every time he's interviewed. He's been part of some of the greatest pages in the history of French rap, but he continues to adopt the same rookie energy with each new release, and that's something. The story begins in the early 90s, in Camille Groult, when Rim'K decided with two childhood buddies (AP and Mokobe) to create 113, which immediately took its place under the banner of the greatest collective in the history of French rap: the Mafia K'1 Fry.
Together, they inscribed the two digits of their department, 94, in the golden book of the rap game. 113 released their first EP, "Ni barreaux, ni barrières, ni frontières", which opened the doors to the game and enabled them to go straight on to one of the greatest classics of French rap: the album "Les Princes de la ville", in 1999. It quickly became a success, thanks in particular to DJ Mehdi's hard work, but also to the talent and complementary skills of the 3 childhood pals. On it, they show their pride in being suburbanites, in managing to get by on their own, and send out an incredible positive message to young people in the suburbs. Above all, they went on to win a Victoire de la Musique award the following year, a rare feat for a hardcore rap group. And it also enabled them to offer an incredible moment that remains engraved in everyone's memories: their on-stage performance with the famous Peugeot 504 station wagon, to further affirm their identity. A multiple identity, with one foot in the neighborhood, the other in France, and their head in the stars with the desire to achieve great things and break everything.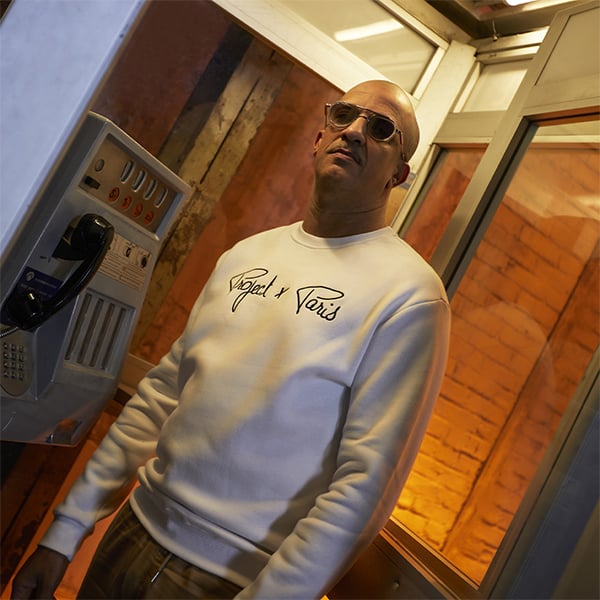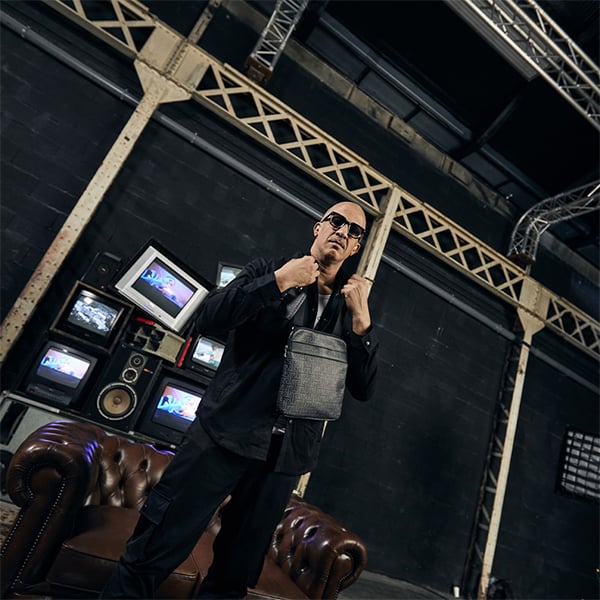 Joint albums with 113 (notably "Dans l'urgence"), and projects with Mafia K'1 Fry were multiplying, and success was growing, but Rim'K also had his eye on a solo career. He launched it in 2004, with his album "L'Enfant du Pays". With his nickname of "Tonton", earned thanks to the track "Tonton du bled", the rapper took us back and forth between his neighborhood and his native Kabylia, culminating in the album "Maghreb United", which received wide airplay on Skyrock at the time of its release. But it was from 2016 onwards that he took on another dimension, as the 113 and Mafia K'1 Fry adventures seemed to have stalled musically, and Rim'K decided to move into Trap with his "Monster Tape", in 2016. A project with a very contemporary sound, which would launch him into a new phase of his career. A phase in which he became a household name, respected by the whole new generation, who didn't hesitate to collaborate with him on "Fantôme", then "Mutant", then "Midnight" and finally "ADN", 5 projects in 5 years. With, in the process, huge hits like "Air Max" with Ninho, the most telling example of Rim'K's adaptation to the rap of the new generation. At ease, on theme, never old-fashioned and always applied: that's why people adore Rim'K.
The idea crossed our minds to have the rapper try out the most extravagant outfits in our catalog. But our stylists opted instead for the second solution, that of rummaging around for the classiest PXP sapes to honor the OG that is Rim'K (original gangster, the nickname given to rap pioneers). We start with the first outfit, in a setting reminiscent of an underground venue found in many neighborhoods, but in a luxury version, with beautiful carpets on the floor, an imposing leather sofa, a few TVs and speakers. The Tonton is enthroned in the middle of it all, dressed in his black-and-white outfit. A black mutltipoches workwear jacket for the top, worn open over the top. a T-shirt plain white. And workwear cargo pants in black for the bottom, with a pair of white Nike Air Force 1s, and you're all set. A sober yet very stylish outfit, to which we added a satchel Project X Paris Monogram in black, for that little "streetwise adventurer" touch.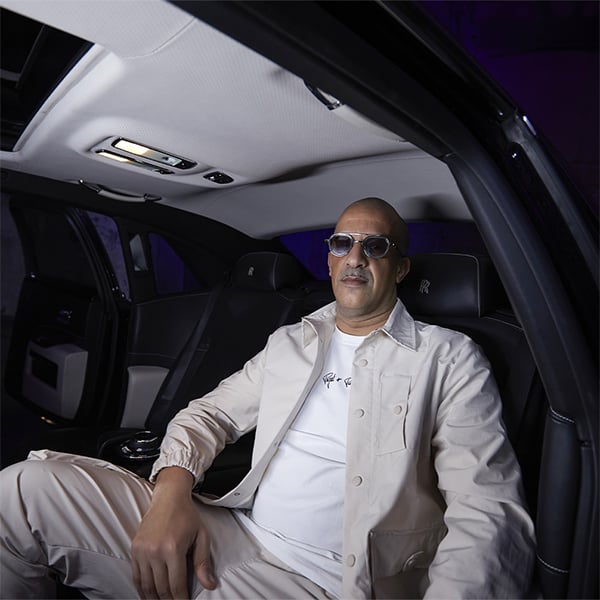 Finally, to round off the shoot and the collaboration in style, we offered Rim'K a little kiff for the third outfit. The atmosphere is still very underground, very "hangar", except that this time we brought along... a Rolls Royce, the OG car par excellence in US rap. The Tonton poses with disconcerting ease, next to and then inside the car, dressed in a sober outfit very reminiscent of the first shoot. We find the multi-pocket workwear jacket for the top, but in beige this time, worn over a white t-shirt with the Project X Paris logo in black. At the bottom, the multi-pocket workwear pants are also in beige, for a very successful overall effect. We'd like to thank Rim'K for her patience and professionalism. We wish him all the best with his "Hors-Série", released in June, a project in which he's collected all his freestyles, and also for the future!
Project X Paris is the wager of two young French designers to combine the art of urban living with current trends. It's a delicious blend of fashion, culture and minimalism. Combining Lifestyle and streetwear, the young brand born in 2015 conquered major cities such as Dubai, Berlin, London and Los Angeles before settling in Paris.