Wejdene collaborates with Project X Paris
She went viral all over France with her hit "Anissa". Now Wejdene continues to diversify as an artist. One album and a participation in "Danse Avec Les Stars" later, the singer now has several strings to her bow, including style!
Wejdene, a symbol of youth?
No one could have predicted that one day a young girl would come straight from the suburbs with a single that would dominate the charts in France. This kind of story would have been completely unthinkable before social networks. In the 1990s, record companies would never have agreed to produce a minor artist from the suburbs whose songs were resolutely aimed at young people. But today, everything is possible thanks to the networks: just ask Wejdene. With a small but effective team (including her loyal manager Feuneu, who also became famous thanks to the singer's rise), she managed to go viral in 2020 thanks to her hit "Anissa", with the help of TikTok. A real breakthrough, so much so that the single is currently certified as a diamond single, which gives us 50 million sales or stream equivalents. A score that has perhaps never been reached by a whole bunch of great established artists.
But this success is anything but a coincidence. Her father was a musician himself and played several instruments, and she sang with him from an early age. It can't be said often enough, but giving children the opportunity to make music is great and can create vocations. Wejdene, who has been singing since she was a child and releasing songs since she was 15, is clearly an example of how, with talent, determination and a committed entourage, you can achieve your dreams. However, not everything was on her side: judgements are generally rather harsh for female RnB singers who are criticised for being too nice, for having a "girly" and "sexy" side that is too assumed. But the singer has fully assumed her identity as a young girl from the neighbourhoods, who tells her life story in her songs, between friends, loves and troubles, like so many other artists before her. Her first real hit, "Anissa", is about unrequited love.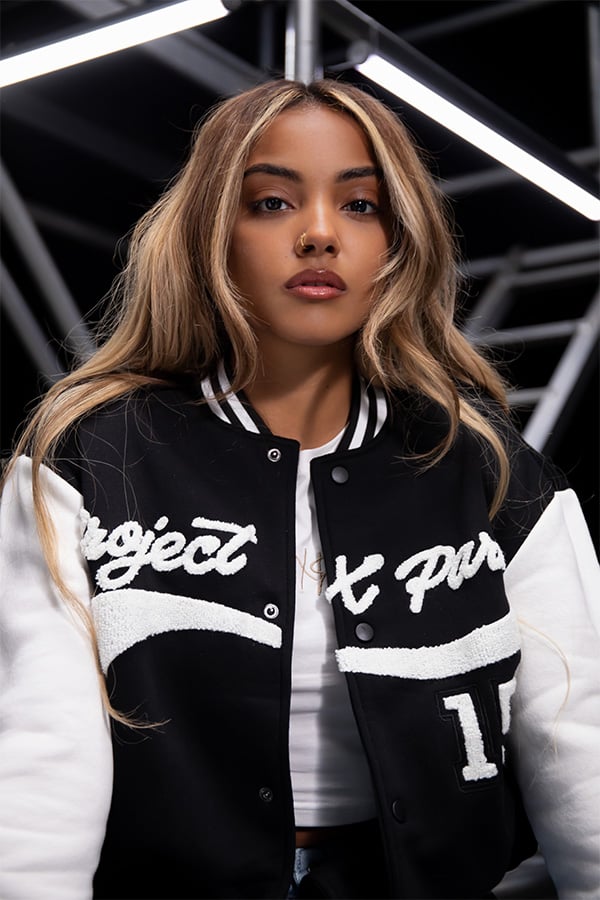 Wejdene plays the character of a young girl from the suburbs, with her pride and her ego, who is clearly determined not to let her boyfriend who behaves badly walk all over her. A hit that is a real presentation of the singer, with an affirmation of her identity ("Moi je m'appelle Wejdene" in the chorus), her character, her desire to be respected. Even if it means sometimes forcing the line a little, with 'syntax mistakes' that are in fact completely assumed and become figures of speech / punchlines. For those who think we're overdoing it, go back and check the lyrics of Booba, who rapped in 2000 in 'Civilisé': "And if you want to test my equals, we'll b*ise your race like it's legal". This way of thumbing one's nose at the French language has existed since the beginning of urban cultures, it's a way of showing that we don't give a damn about codes. In this sense, Wejdene has truly become one of the emblems of French urban youth, the ones from middle and high schools, who are mostly rap fans, proud, full of energy and with a desire to take on the world. 
Once the success was reached with the release of the single "Anissa", the singer quickly followed up with "Coco", another big hit which remains her biggest success on Youtube for the moment. It must be said that the clip is very successful, we can also see the influencer Just Riadh. A logical connection between two real social network phenomena, in different fields. With always this very "girly" identity and at the same time sometimes a bit "rebellious" which works so well. The first album, "16", will be released on 25 September 2020, and it too has been a great success. Now launched, she multiplies her remarkable appearances, with Jul in particular, but also in "Danse Avec Les Stars", the show broadcast by TF1. A consecration that proves that the Wejdene phenomenon is unavoidable, and TF1, in its desire to reach a young audience, was right to invite Michou and Wejdene, two emblems of France's youth today, and two social network phenomena. Currently on tour throughout France, she continues to release singles regularly, such as "La Meilleure" recently. While waiting, no doubt, for the arrival of a new album!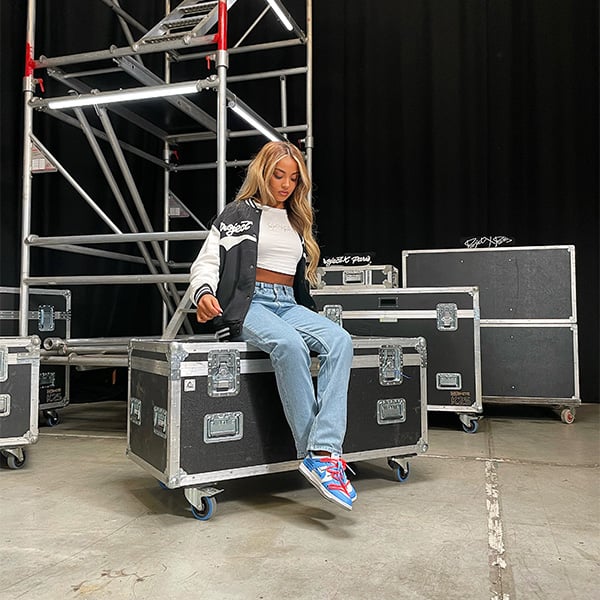 Wejdene & Project X Paris, so logical
For all the reasons mentioned above, we are very proud to collaborate with Wejdene at Project X Paris. Through our creations, we try to reach this young, urban, dynamic public, with a real culture of fashion and streetwear, and we are therefore very happy when they validate us. For the singer, the look is something primordial, we could see it in all her videos. Whether it's for herself or for the actresses/friends who appear in her videos, all the styles are carefully studied with a mix of luxury brands and more confidential pieces and colour combinations that work very well. Wejdene likes to put herself on stage, as a tennis player, as a golfer, as a schoolgirl, as a dancer, and her ability to change her style was obvious to us. Even in her "cocooning" videos, the outfits are successful, and you can feel that fashion is important to the young woman. And for those who doubt what we're saying, check out her photos on Instagram, we're perfectly in the kind of frame of mind we validate at PXP.
As expected, Wejdene offered us a quality shoot wearing one of our most emblematic pieces of the moment: the University style Teddy Jacket, in black. One of the most street and old school pieces in our catalogue, proof that the singer knows her classics, and even better: she masters them. Worn with a pair of light and rather large jeans, a short white top, and a pair of Jordan shoes with coloured laces. It's girly, it's street, it's a flawless look for the artist. On stage, she sometimes proudly wears a small white Project X Paris crop top, a streetwear item that works very well with women. Her dancers are also in black PXP outfits, with jogging bottoms that reinforce the street effect, and we are really grateful to be worn on stage by artists in such a natural way. 
But we also love the photos taken in "cocooning" / "tour bus" mode, with pieces that we're not used to seeing highlighted. In particular the two-coloured, two-material hoodie, in blue and white, with a classic hoodie texture for the top and a denim-like texture for the bottom. Quite an avant-garde piece in the idea, but again, Wejdene did not disappoint. She even put on the whole outfit, with a two-tone, two-material jogging bottoms, a bit baggy, enough to be comfortable in her tour bus, but still stylish. All this with a pair of Jordan shoes, but with white laces this time, to better match the bottom. Another flawless performance by the singer. We're really happy to be able to collaborate with Wejdene, who is the emblem of a whole youth in France, and who certainly represents one of the faces of the future of music. We wish her all the best for her tour, and hope to see her again soon with something new!
Project X Paris is the challenge of two young French designers to combine urban living with current trends. It's a tasty mix between fashion, culture and minimalism. Combining lifestyle and streetwear, the young brand born in 2015 has conquered the biggest cities such as Dubai, Berlin, London or Los Angeles before settling in Paris.
A French brand of hype clothing available in more than 30 shops, at more than 1500 retailers around the world and on projectxparis.com 24/7.
Pour découvrir toutes les informations sur toutes nos collab en avant première : 
#STAYCONNECTED